One of the women accusing Bill Cosby of sexual assault taped a phone conversation with him where he allegedly acknowledged that he had sex with her and had given her drugs, according to an AP report in the Daily Mail.
Andrea Constand met Bill Cosby at Temple University in about 2002, the Daily Mail said. The two shared an interest in basketball and developed a friendship. Cosby has depicted himself as a "mentor" to Constand in court documents. She later accused him of assaulting her after giving her drugs.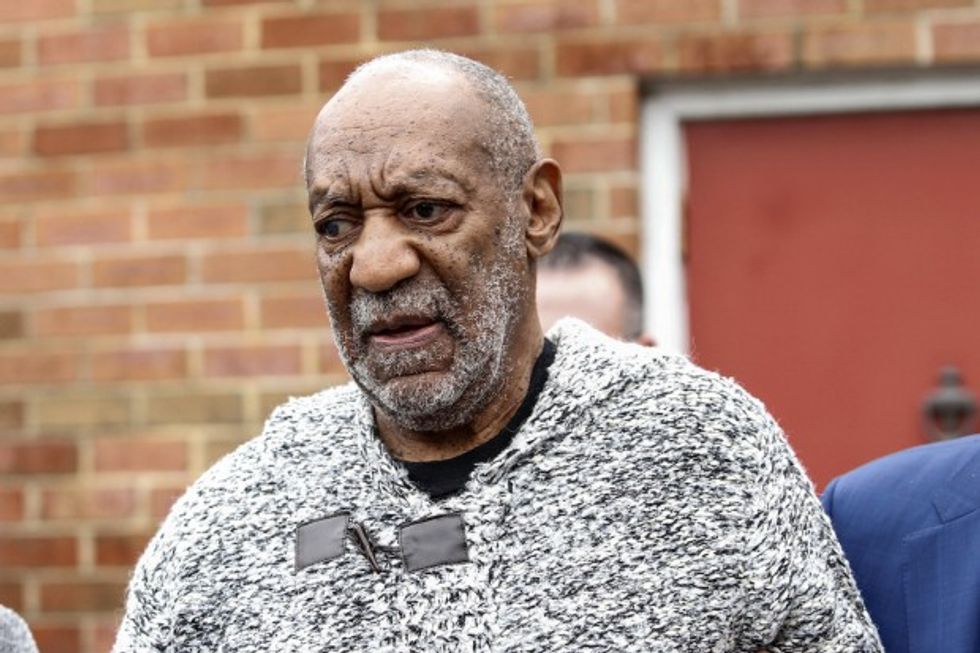 Bill Cosby leaves the court house in Elkins Park, Pennsylvania, Dec. 30 after arraignment on charges of aggravated indecent assault. Cosby was arraigned over an incident that took place in 2004 — the first criminal charge filed against the actor after dozens of women claimed abuse. (Kena Betancur/AFP/Getty Images)
The criminal charges come from an incident that allegedly occurred in January 2004.
"Andrea came to the house. ... We talked about Temple University," Cosby said of the incident in court documents. "We talked about her position. And then I went upstairs and I got three pills ... because she was talking about stress. ... We sat for 15 or 20 minutes talking. I then said, 'Let's go into the living room.' ... I asked her to have a sit down on the sofa. We were still talking. But then we began to neck, and we began to touch, and we began to feel and kiss and kiss back."
Constand told authorities that she had been drugged, and she didn't know what occurred that evening.
A year later, Cosby allegedly confirmed that he gave her pills and described performing a sex act during a taped phone call that has recently emerged.
"Tell your mother you were awake. Tell your mother about the orgasm. Tell your mother how we talked," Cosby said during the phone call with Constand and her mother.
After the phone call, the Constands said that Cosby's agents "made a flurry of calls" offering contributions to an educational fund or to "suggest they meet [Cosby] at his next gig in Miami."
The family instead gave the tape to authorities in Canada, who sent the tape to investigators in Pennsylvania.
Constand's lawyers said that she is gay and at the time of the alleged assault, she was in a relationship with a woman.
Cosby was charged with sexual assault last year, and his trial is scheduled to begin Tuesday.
The AP noted that they generally do not publish the names of people who say they are victims of sexual assault, but Constand has agreed to allow her name to be published.