As Glenn Beck was stumping his way through Iowa for Republican presidential hopeful Sen. Ted Cruz (Texas) over the weekend, the popular radio personality ran into someone he had seen only on the silver screen — "Jaws" actor Richard Dreyfuss.
Trapped among an endless sea of headlines reporting on Monday night's Iowa caucuses was a story that would seem just as unique as the 2016 election cycle itself: Beck and Dreyfuss together at a Cruz rally.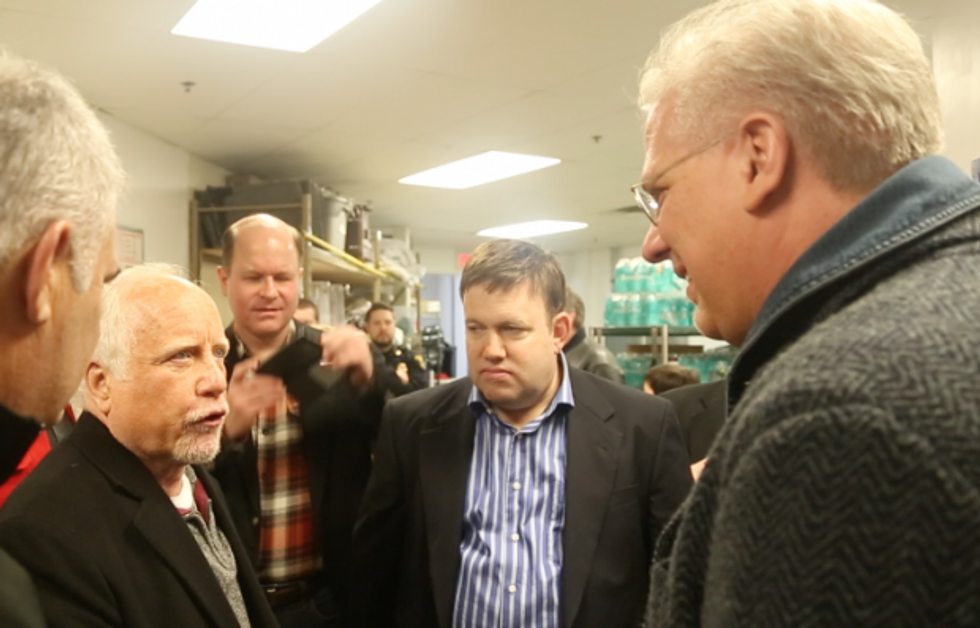 Glenn Beck, right, meeting actor Richard Dreyfuss, left, with pollster Frank Luntz, center, in Ames, Iowa. (Josiah Ryan/TheBlaze)
While Dreyfuss' son, Ben, a reporter for Mother Jones, made it clear his father was not there to endorse Cruz, Beck revealed some of the conversation he and the actor shared during their serendipitous meeting in Ames.
And the talk was a little more surprising than maybe even Beck expected.
"I said, 'So what are you doing here?' And he said, 'Well, I heard there was a good movie.' And I said, 'Come on. Really?' And he said, 'You know, I fancy myself one of the last real centrists in the country,'" Beck recounted on The Glenn Beck Radio Program Monday morning. "That's what he said."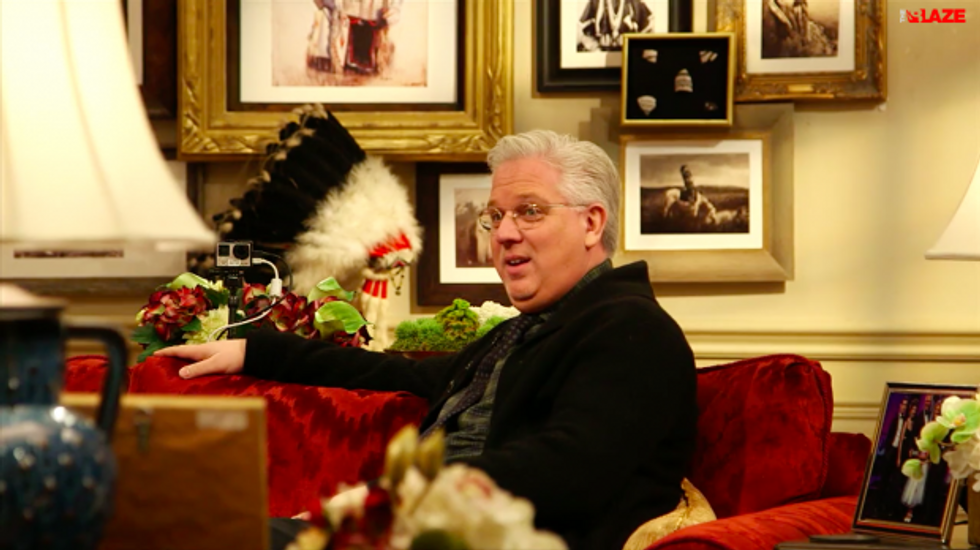 Glenn Beck recounting his meeting with actor Richard Dreyfuss during The Glenn Beck Radio Program Monday. (Image source: TheBlaze TV)
Beck, a self-styled student of American history, was quick to ask Dreyfuss if that meant he was a Truman Democrat, but the actor responded with an answer that seemed to stun Beck.
"He said, 'No, I'm not. I'm much more of an Eisenhower Republican,'" Beck said, seemingly surprised at the movie star's answer.
Beck went on to say he had "never heard that" from Dreyfuss before, adding earlier in the program that he figured the actor was "really socialist." Regardless of his political affiliation, Beck said he found Dreyfuss to be "fascinating."
"He was fascinating to talk to because everything he said to me fit with that. He said, 'You know, Eisenhower knew how to get things done, got things done. We had rule of law. He worked together on things. You know, he knew how to build the highway system,'" Beck shared.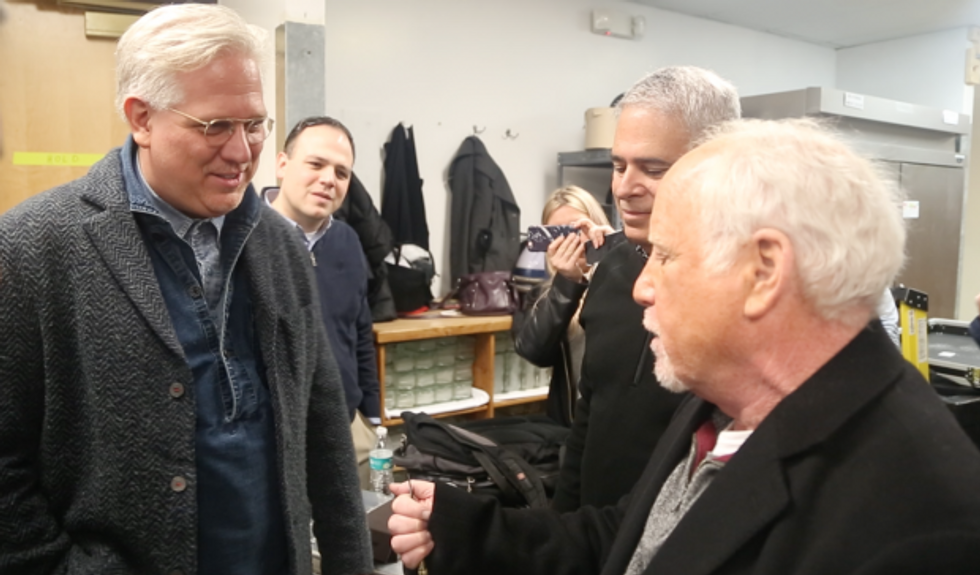 Glenn Beck shows actor Richard Dreyfuss some of George Washington's artifacts in Ames, Iowa. (Josiah Ryan/TheBlaze)
Both men agreed that President Dwight Eisenhower might have been the last commander in chief who was "truly honest."
As the conversation turned toward history, both Dreyfuss and Beck seemed to find common ground. In fact, Beck went on to show Dreyfuss a couple of President George Washington's artifacts, a moment pollster Frank Luntz, who is friends with the actor, said Dreyfuss enjoyed it because, "he's a big civics guy, like huge civics guy."
According to Beck, who wants to book the actor on his radio show, Dreyfuss is "looking for a Republican candidate" whose policies he can support.
"It was fascinating to talk to him. ... A very nice man. I really enjoyed talking to him. Don't know if we'll agree on much, but I enjoyed talking to him," Beck said.
Complimentary Clip from TheBlaze TV The full episode of The Glenn Beck Program, along with many other live-streaming shows and thousands of hours of on-demand content, is available on just about any digital device. Click here to watch every Glenn Beck episode from the past 30 days for just $1!
—
Follow the author of this story on Twitter: