As all eyes shift focus from Iowa to New Hampshire, it's worth looking back at just how big an impact these contests have on the general election.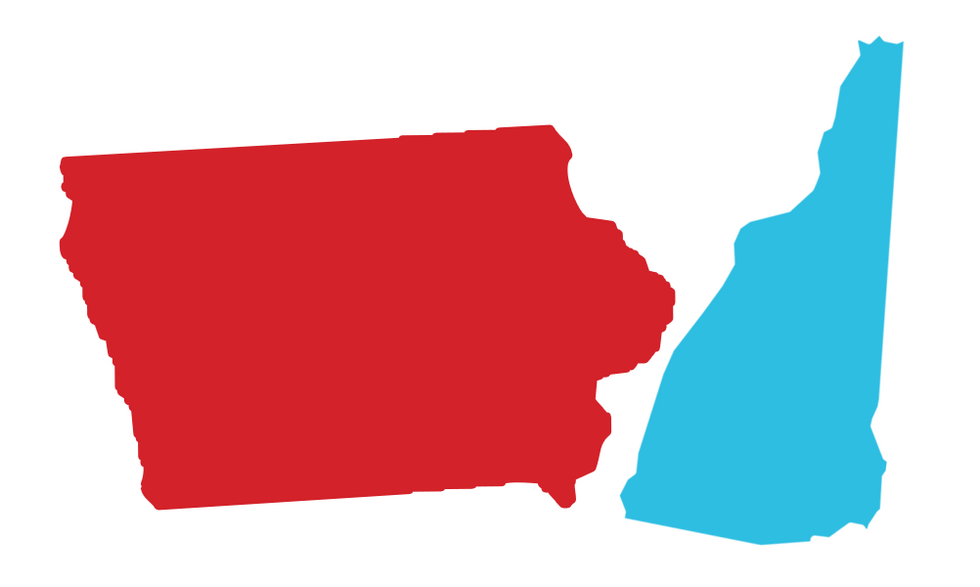 Image source: New Hampshire Public Radio
Going back to 1976, four of eight Republican nominees for president have won the caucuses in Iowa. Gerald Ford took a majority of delegates in 1976, George H.W. Bush won in 1992, Bob Dole was the victor in 1996 and George W. Bush was the caucus champion in 2000.
Meanwhile, six of eight eventual Republican nominees have won the New Hampshire primary since 1976: Ford in 1976, Ronald Reagan in 1980, Bush in 1988 and 1992, John McCain in 2008 and Mitt Romney in 2012.
On the other side of the aisle, six of eight Democratic nominees for president since 1976 have won the Iowa caucuses: Jimmy Carter in 1976 and 1980, Walter Mondale in 1984, Al Gore in 2000, John Kerry in 2004 and Barack Obama came out with a majority of delegates in 2008.
However, five of eight Democratic nominees over that same time period have won in New Hampshire. Carter in 1976 and 1980, Michael Dukakis in 1988, Gore in 2000, and Kerry in 2004
(H/T: Graphiq)