Police in New York City are looking for the man who went into a Brooklyn construction site in the middle of the night and carved the words "Die Yuppies" into wet cement along with a swastika symbol.
The NYPD said it happened Jan. 29 around 1:45 a.m. The man authorities believe is responsible for the act was caught on surveillance video, which the police have released in hopes of catching the suspect.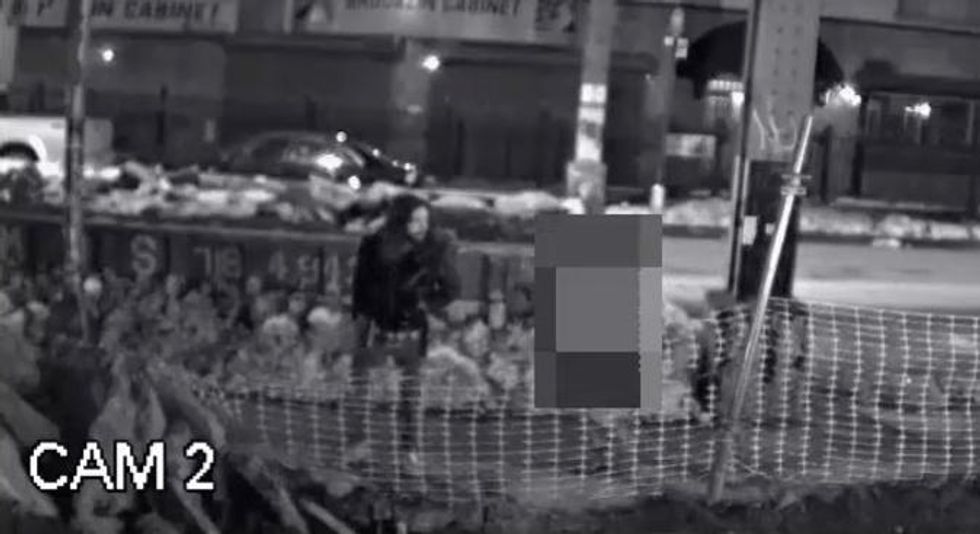 Image source: WNBC-TV
The man has long hair, is about 5 feet 11 inches tall and weighs about 150 pounds, according to WPIX-TV.
He was wearing a waist-length leather jacket at the time of the incident, DNAinfo reported.
(H/T: WPIX-TV)