After a Tesla Motors customer wrote a blog post blasting CEO Elon Musk for a poorly planned launch event for the Tesla Motors Model X, Musk cancelled the man's pre-order for the model, according to a blog update published on Monday.
Stewart Alsop, a Californian venture capitalist, initially penned the "open letter" to Musk in September. The post, titled "Dear @ElonMusk: You Should Be Ashamed of Yourself," listed a series of complaints following Alsop's unpleasant experience at the launch event, which included criticism for the event starting over an hour and half late, for it being far too packed, and for not giving enough time for customers — like Alsop — who had placed a $5,000 deposit on the car to test drive it, as they had been promised.
Ultimately, Alsop wrote, "it would still be nice if you showed some class and apologised to the people who believe in this product."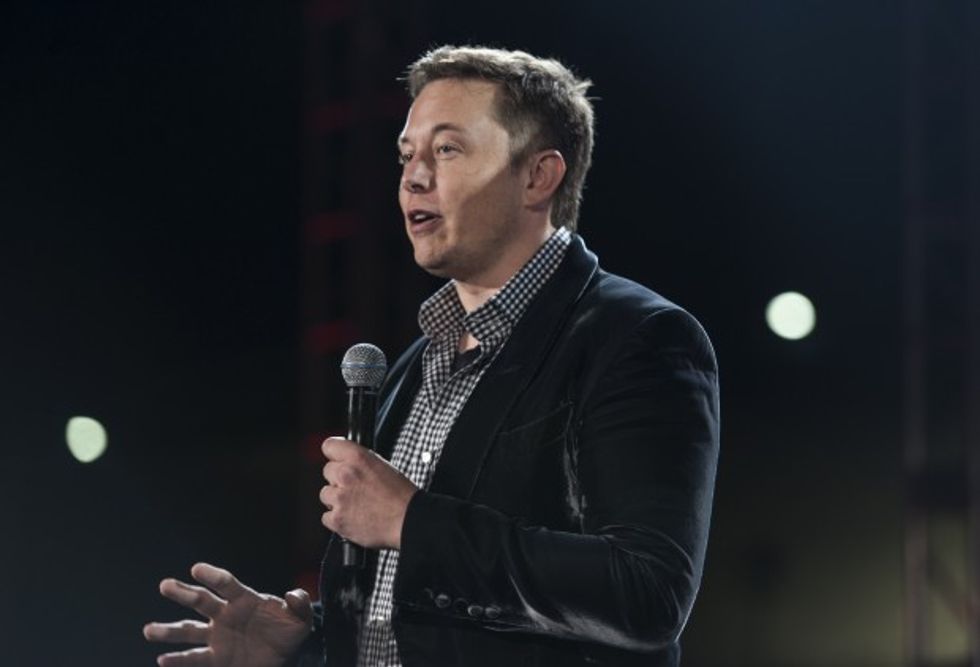 Electric carmaker Tesla Motors' CEO Elon Musk (AP Photo/The Orange County Register, Ed Crisostomo)
But rather than receiving an apology from Musk, Alsop was taken aback to learn that Musk instead had cancelled Alsop's pre-order altogether.
"Dear @ElonMusk: Thank you for reaching out to me. I heard from our phone conversation that you feel that my post ... was a personal attack on you. I also hear that you are not comfortable having me own a Tesla car and have cancelled my order for a Tesla Model X," Alsop wrote in a subsequent post titled, "Banned By Tesla!"
"In this case, I was actually just a customer who felt he had been ignored at an event designed for customers and ripped off the odd post about that event," Alsop continued. "Anyway, the end result is that you have decided that I can't own one of your cars, and I am terribly disappointed. I had outlined in the original post how excited I was at the prospect of owning a Tesla. ... I must also admit that I am a little taken aback to be banned by Tesla. ... Indeed, I'm likely to just keep driving my irritating BMW X1."
Toward the end of his follow-up post, Alsop commended Musk for his innovative work with Tesla.
"I am mostly sorry not to be able to participate in the automobile revolution that Tesla started. You have created a car company when everybody decided decades ago that it was not possible," Alsop wrote. "You have innovated on user experience, battery technology, autonomous operation, and virtually every other aspect of the automobile experience today. And you designed and produced a really beautiful and amazing car along the way!"
Musk responded to the controversy with a tweet Tuesday:
Must be a slow news day if denying service to a super rude customer gets this much attention

— Elon Musk (@Elon Musk) 1454488907.0
This is not the first time that Musk, 44, has experienced awkward difficulties with a customer. In January, one Tesla customer revealed his frustration when a refurbished car upon which he had placed a deposit was never delivered to him, the Guardian noted.
In a statement provided to TheBlaze, Tesla explained what happened in that situation.
"Unfortunately, due to human error, a car from our test fleet was offered for sale. We apologize that this led to a frustrating experience. We are working to ensure that it never happens again," a Tesla spokesperson told TheBlaze.
(H/T: the Guardian)
This story has been updated.
—
Follow Kathryn Blackhurst (@kablackhurst) on Twitter