Democratic presidential contender Hillary Clinton's days in the media spotlight are numbered, at least that's what Glenn Beck is predicting. According to the radio personality, Clinton's campaign is going to keep her out of the limelight after the South Carolina primary later this month.
Following a razor-thin victory over fellow Democratic hopeful Bernie Sanders in the Iowa Democratic caucus, Clinton is walking into New Hampshire with a severe deficit against Sanders, the senator from neighboring Vermont.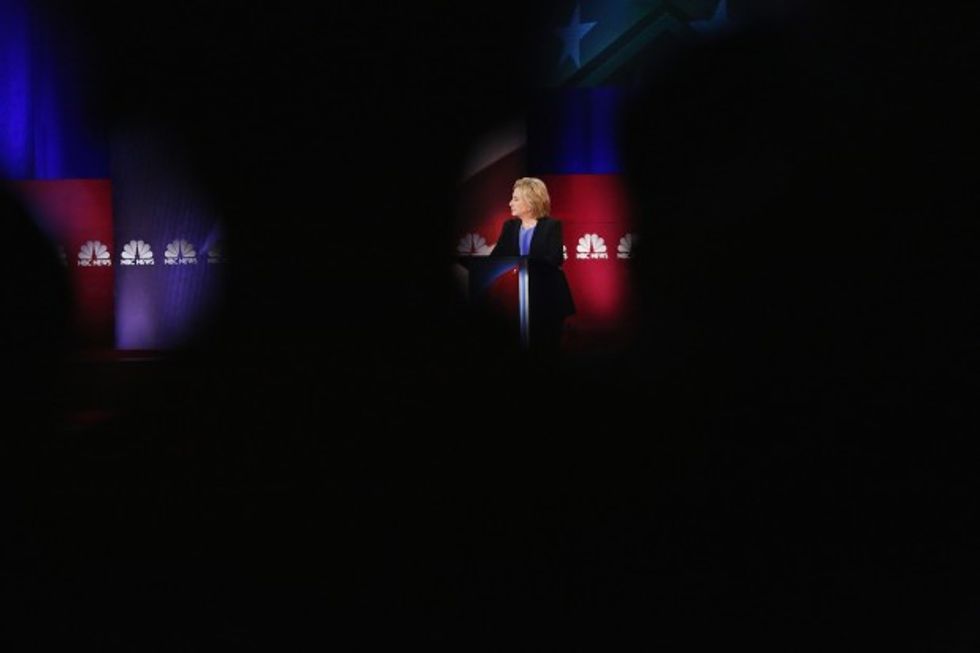 Andrew Burton/Getty Images
According to the latest poll, Sanders holds a 29-point lead over Clinton in the Granite State.
Though Clinton has been in the media a lot recently, following the Iowa caucus and promising to compete in New Hampshire, Beck believes that will all end after the Feb. 20 South Carolina primary.
"She's going to go into hibernation after South Carolina," Beck said Wednesday morning on The Glenn Beck Radio Program.
Though the conservative firebrand was quick to say he believes Clinton will start winning once the contest moves south, Beck predicts voters will "never hear from her again" until late January 2017, after she — or whoever wins the presidency — is sworn in.
Beck believes the Clinton campaign will keep the former secretary of state away from the press, adding that they will "hide her as much as they possibly can."
"If they can get an impersonator to do it, they will get an impersonator to do it," Beck joked.
Complimentary Clip from TheBlaze TV
The full episode of The Glenn Beck Program, along with many other live-streaming shows and thousands of hours of on-demand content, is available on just about any digital device. Click here to watch every Glenn Beck episode from the past 30 days for just $1!
—
Follow the author of this story on Twitter: