He reportedly went by the title "padre," took confessions, performed baptisms and celebrated Mass. But police claim that Erwin Mena was conning the faithful, as he allegedly posed as a priest for years, tricking and stealing money from congregants, the Los Angeles Times reported.
Mena, 59, was arrested on Tuesday on suspicion of perjury and grand theft, with Los Angeles police claiming that he set up faux trips for people to see Pope Francis during his U.S. visit in both New York and Philadelphia, among other purported acts that defrauded the faithful.
"Over the course of several years, Mena visited multiple Catholic Parishes throughout the Los Angeles Area and portrayed himself as a Catholic Priest," read a statement from the LAPD. "Mena officiated church ceremonies and solicited donations on behalf of the church(s), but kept the money for himself."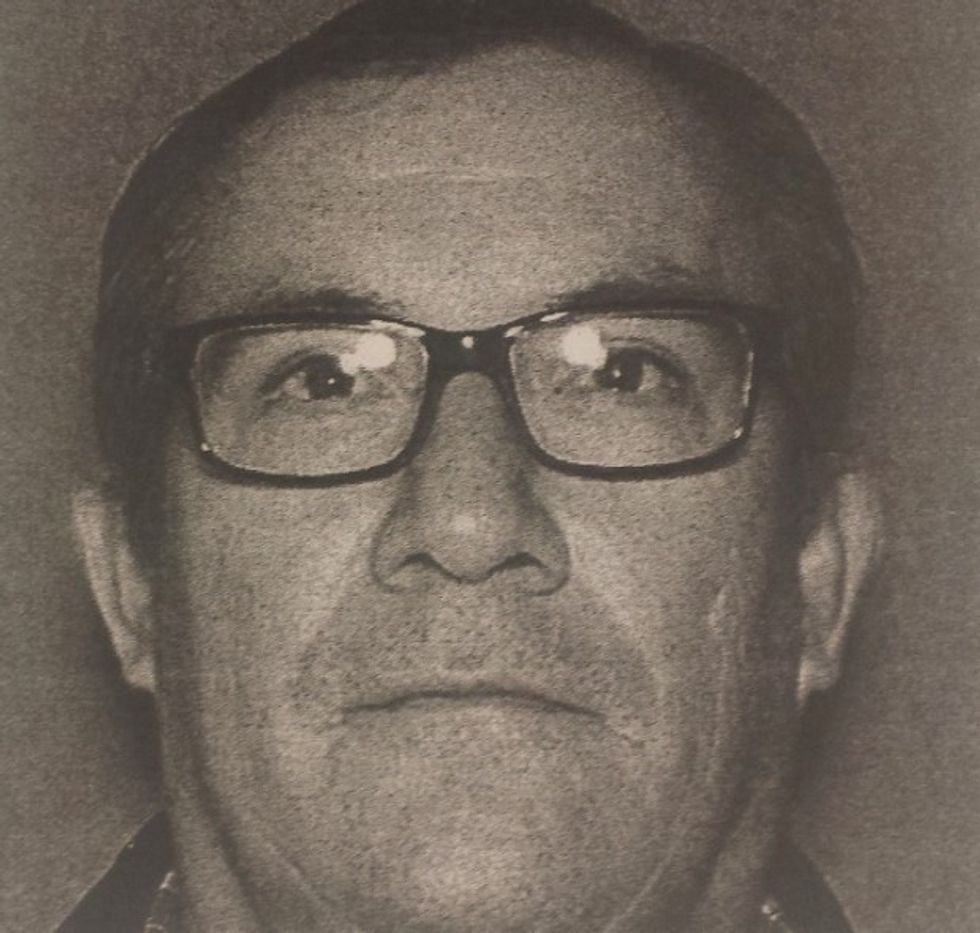 Erwin Mena (Los Angeles Police Department)
Police say that Mena posed as a priest at St. Ignatius of Loyola in Los Angeles, California, for about five months starting in Jan. 2015, and that he traveled to churches trying to sell and promote a CD and a book that he claimed to have written.
It was the pastor of St. Ignatius who ended up reporting Mena to authorities in June, according to the Times.
When police met with the Archdiocese of Los Angeles and an investigator for the church, officials learned that Mena might have been posing as a priest since the mid 1990s, with his name reportedly appearing on a list of faux priests to beware of since at least 2008.
In need of a substitute pastor, though, the head of St. Ignatius reportedly didn't consult that list, allowing Mena to worship there.
Mena is accused of a variety of offenses, though the biggest purported scam involved allegedly taking between $500 and $1,000 from parishioners who were interested in going to New York and Philadelphia to see Pope Francis last year. That trip never came to fruition.
"We were thinking, 'Oh, we'll have this great time in New York. We'll see the pope and it will be a great experience,'" Michelle Rodriguez, a woman who had planned to go on the trip, told the Times. "He used us, he stole from us, and that's it."
The archdiocese has reimbursed some victims, a marriage that Mena reportedly performed has been revisited and anyone seeking sacraments who received them under the so-called "phony" priest is eligible to receive them again.
"We are grateful to the Los Angeles Police Department for working to ensure that Erwin Mena was brought to justice," the Archdiocese of Los Angeles told CNN in a statement. "Our prayers go out to all the victims of his scam."
Read more about the story here.
(H/T: Los Angeles Times)