Police in Virginia are investigating after a man who was open carrying was robbed and had his firearm stolen from him.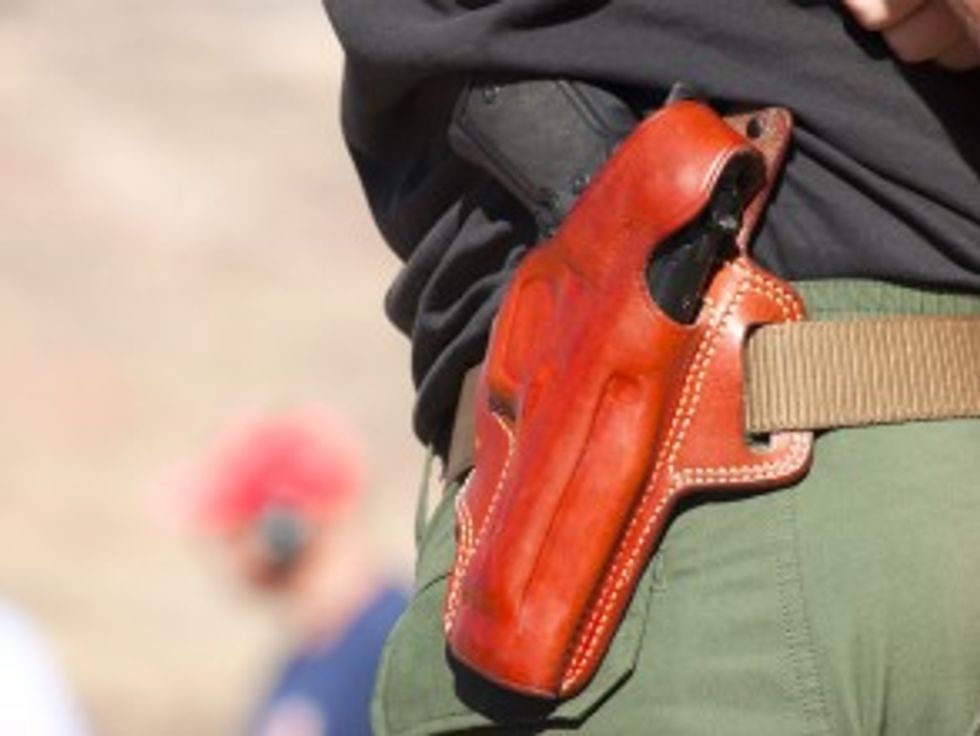 Photo credit: Shutterstock
According to the Daily Press, a 37-year-old man in Newport News, Virginia, told police that he was robbed as he was walking across a street just before 8 p.m. last week.
According to the victim, two men approached him from behind as he was walking across a street. One man then demanded his gun as the other grabbed it from the holster on his hip and pushed him to the ground.
The victim told police that the two men fled and ran toward the trailer parks.
The Daily Press reported that both men were described as black males.
One suspect is approximately 6 feet tall and wore a puffy black jacket and black beanie. The other suspect is approximately 5 feet 6 inches tall with short dreads. He wore a gray light jacket and red shoes.
No arrests have been made thus far.