Police in Bridgeport, Connecticut, responded to what they suspected was a heroin ring Tuesday, but they found something much different when they arrived.
Officers raided the home of Felix Delgado, where they discovered two human skulls, a makeshift coffin and an altar. According to police, Delgado is a "high priest" in a ritualistic and sacrificial cult called Santeria, WABC-TV reported.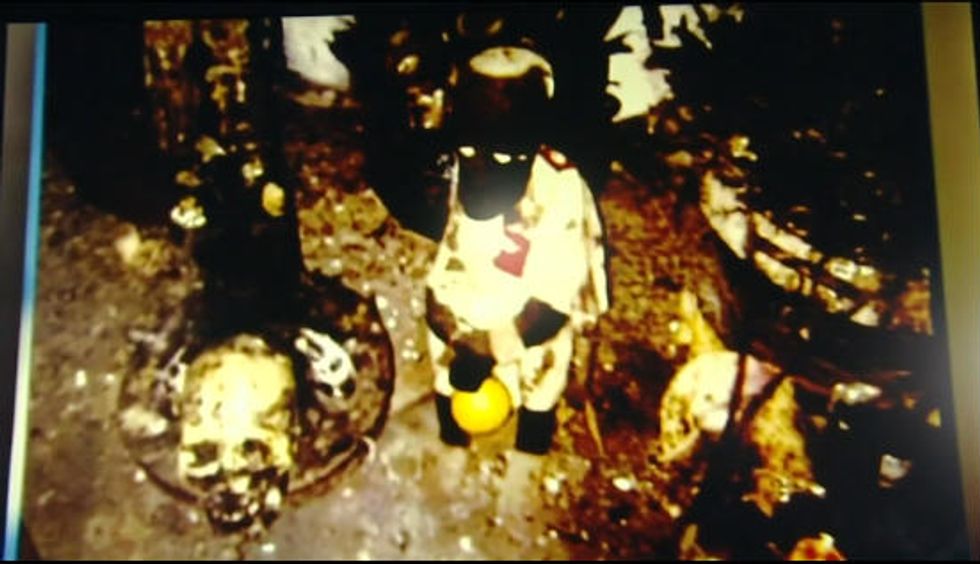 Image source: WABC-TV
"It just looks creepy to me, the stuff that I saw," Doris Reese, one of Delgado's neighbors, said.
Reese added that she and other neighbors saw cars at "all hours of the day" coming and going, leading them to file a complaint with police. When officers first got wind of the situation, they suspected it was a drug ring.
They were wrong.
"It was just not what they expected," Michael Giannotti, spokesman for the Bridgeport Police Department, said.
While the activities going on in the home aren't illegal in Connecticut, police found there was an active warrant against Delgado in Massachusetts, where he was wanted on charges of grave robbing. He was arrested in Connecticut and was scheduled to be extradited back to Massachusetts to face trial.
(H/T: WABC-TV)