The newly posted signs in front of public schools in Okay, Oklahoma, aim to scare off all those who assume walking on campus and doing harm to students will be an easy task.
The signs read: "Please be aware that certain staff members at Okay Public Schools can be legally armed and may use whatever force is necessary to protect our students."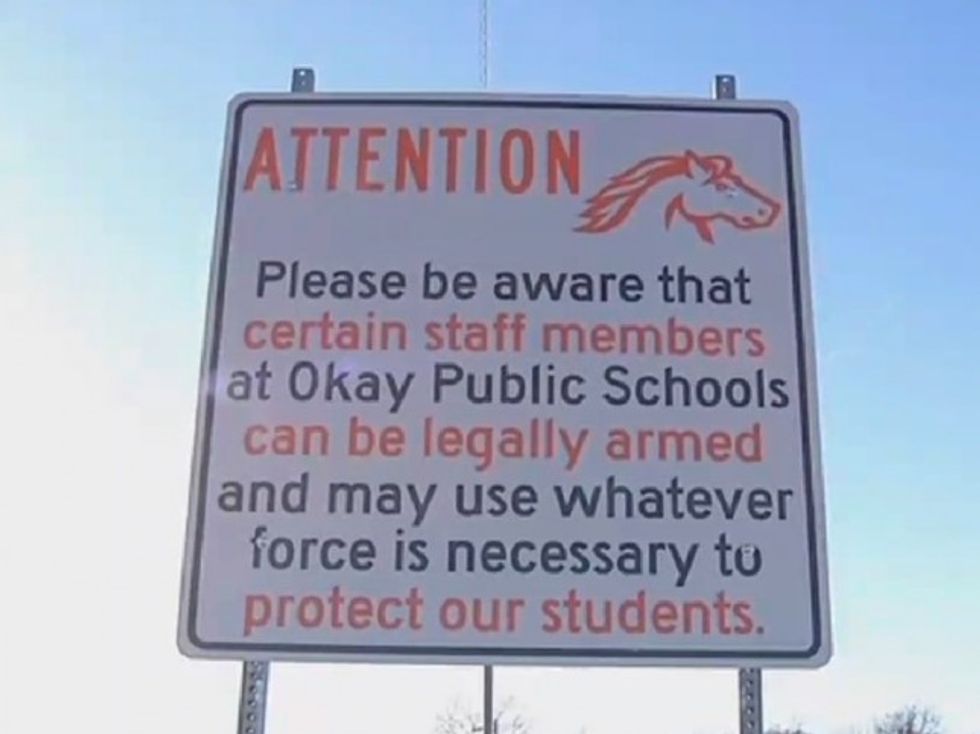 Image source: KOTV-TV
District policy now lets teachers and staff members carry guns on school grounds, KOTV-TV reported, adding that it's one of the first districts in Oklahoma to go this route.
And for Superintendent Charles McMahan, letting his employees arm themselves to protect the 400 students at the elementary, junior high and high school is a no-brainer with only one sheriff's deputy in the entire town.
"If something were to ever happen and I didn't try to defend my kids, I couldn't live with that," McMahan told KOTV. "That's kind of why we put this in place."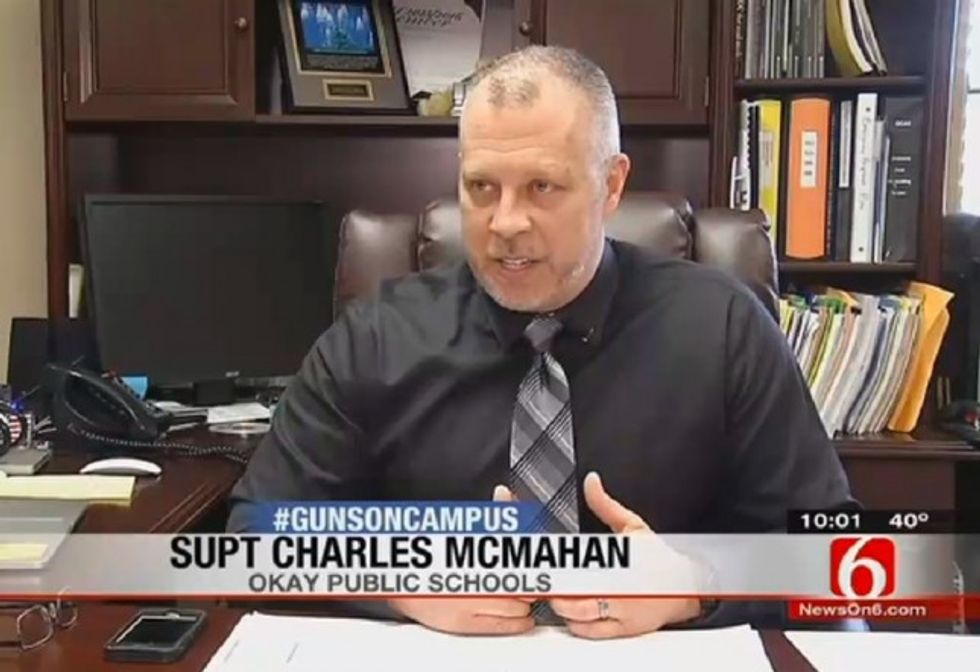 Image source: KOTV-TV
And if a worse-case scenario ever does come to pass, those with bad intentions will know their actions may come at a steep price. Says McMahan: "... if it saves a life, it saves a life."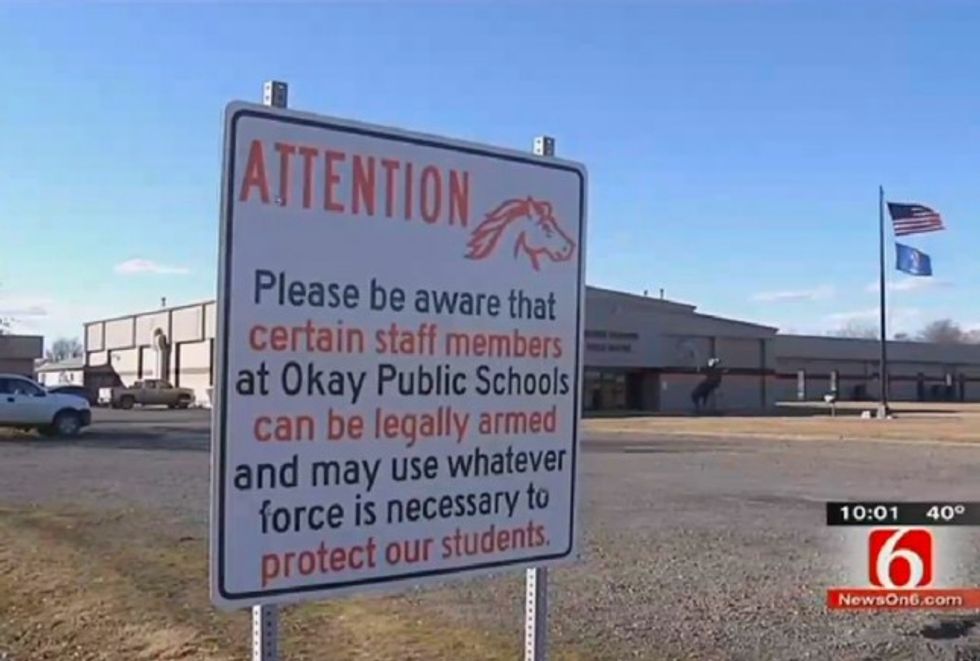 Image source: KOTV-TV
The reaction around the rural community has been positive, he told KOTV — and those the station spoke to echoed that viewpoint.
"Our kids need to be safe here on campus because we are such a rural area," Lucretia Echols, a grandmother of three Okay students, told KOTV. "Law enforcement is so far away."
Robert Weller has a grandson at the junior high school and made no bones about where he stands: "If someone wants to come in and start shooting, someone should be able to interrupt it."
As part of the district policy, teachers and staffers who want to bring guns on campus have to get approval from the school board, take armed security training and pass annual tests.
McMahan said neighboring superintendents have sought him out for advice so they can adopt similar policies.
"All of these kids are our kids," McMahan said of his students. "I treat every one of these kids as though they're mine."
NewsOn6.com - Tulsa, OK - News, Weather, Video and Sports - KOTV.com |