CONCORD, N.H. (TheBlaze/AP) — Ohio Gov. John Kasich got into a brief, heated exchange with a voter over Planned Parenthood funding during a town hall meeting in New Hampshire.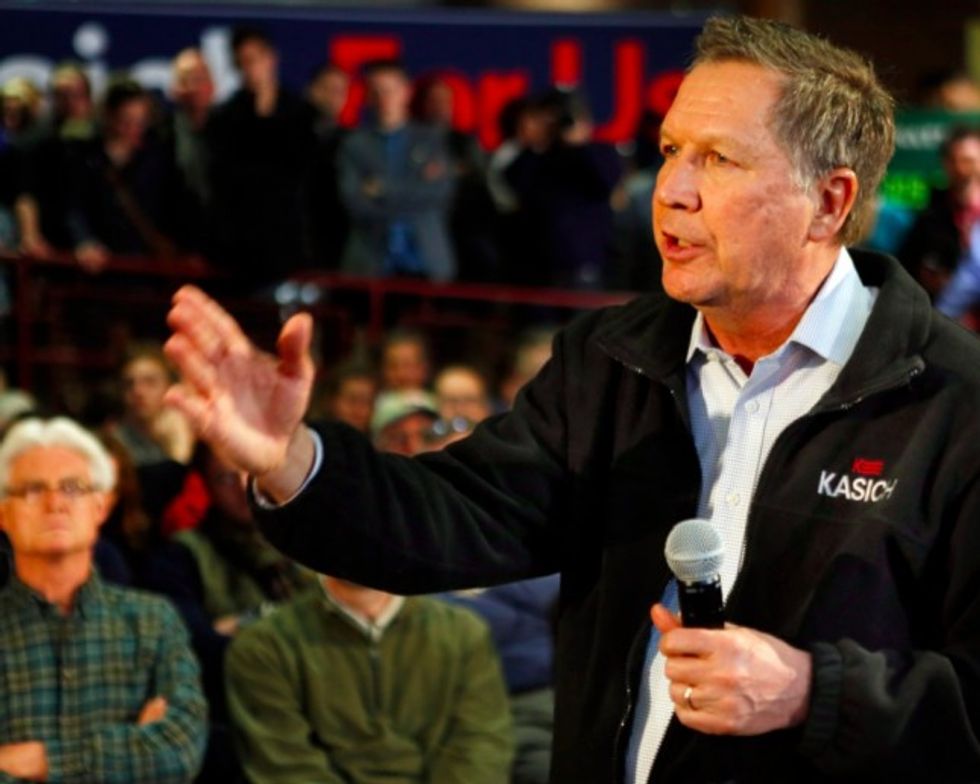 Republican presidential candidate Gov. John Kasich, R-Ohio, speaks during a campaign stop before Tuesday's contest, the first in the nation's presidential primary, on Sunday, Feb. 7, 2016, in Concord, N.H. (AP Photo/Jim Cole)
Kasich said Sunday in Concord that federal funding for Planned Parenthood is never going to happen with a Republican-controlled Congress. That wasn't a satisfying answer for a female voter who asked Kasich whether he'd support funding for the organization if it were part of a balanced budget.
The woman charged Kasich with avoiding her question after he said he's a strong supporter of women's health.
Ben Gittleson of ABC News tweeted that a man in the crowd shouted, "Answer the question!"
A crack in Kasich's optimism/positivity as man shouts "Answer the question!" after he deflects on woman's question about Planned Parenthood

— Ben Gittleson (@bgittleson) February 7, 2016
Kasich got slightly testy and asked the woman if she thought he was avoiding the answers because she thought he was "mechanical."
Gittleson reported that he joked to the man, "I've been avoiding all the questions b/c I'm mechanical, right?"
The exchange caught more than just Gittleson's attention:
Kasich getting pushed on Planned Parenthood and for the first time at this event showing some flares of temper

— Megan Liberman (@meganliberman) February 7, 2016
Kasich then gave the woman a more direct answer. He told her "we're not gonna fund it."
After the heated exchange w/ the woman and the man, Kasich took just two more questions then ended the town hall. https://t.co/no0g1cClYM

— Ben Gittleson (@bgittleson) February 7, 2016