Republican presidential candidate Dr. Ben Carson told The Church Boys podcast on Friday that the biggest lesson that he's learned on the campaign trail is just how "dishonest" he believes the media are — something that he said has truly "shocked him."
"I knew the press was dishonest, but the level of dishonesty, I guess, shocked me a little bit," Carson said. "They came out with all these stories about my temper, West Point, courses at Yale psychology ... and implied that they were all lies — and then, when all the evidence was found to demonstrate that they were true, they never seemed to come back and say, 'We were wrong about that.'"
When asked about why he believes the media have asked so many questions about his theological beliefs on issues such as the end times of creationism, Carson said that these subjects take root because "it's hard for them to find anything else."
"You've got to try to create some sort of controversy," Carson said. "They try to make you look like you have strange ideals."
Listen to Carson discuss his candidacy at the 1:03:30 mark below:
Subscribe to The Church Boys on iTunes
The retired neurosurgeon didn't shy away from discussing at least one of the specific stories that fanned the flames of controversy while on the campaign trail.
"They go back and find this talk that I gave 20 years ago where I was speculating about Joseph and Egypt and how were they able to store the corn for 7 years," he said. "And I said, 'Well the pyramids are a possibility there' and actually theres a number of things to support that."
Carson continued, "But they go back and say, 'One of Carson's major tenets in life is that they stored corn in the pyramids.' It's just so ridiculous the stuff that they do. It's really absurd."
You can read more about the grain-pyramid debate here and here.
Carson told The Church Boys that, if elected president, he believes that he would bring several elements to the table that are currently lacking, including "a wealth of experience in America, going from the bottom 1 percent to the top 1 percent," experience from numerous jobs across different sectors as well as the ability to solve problems and think outside of the box.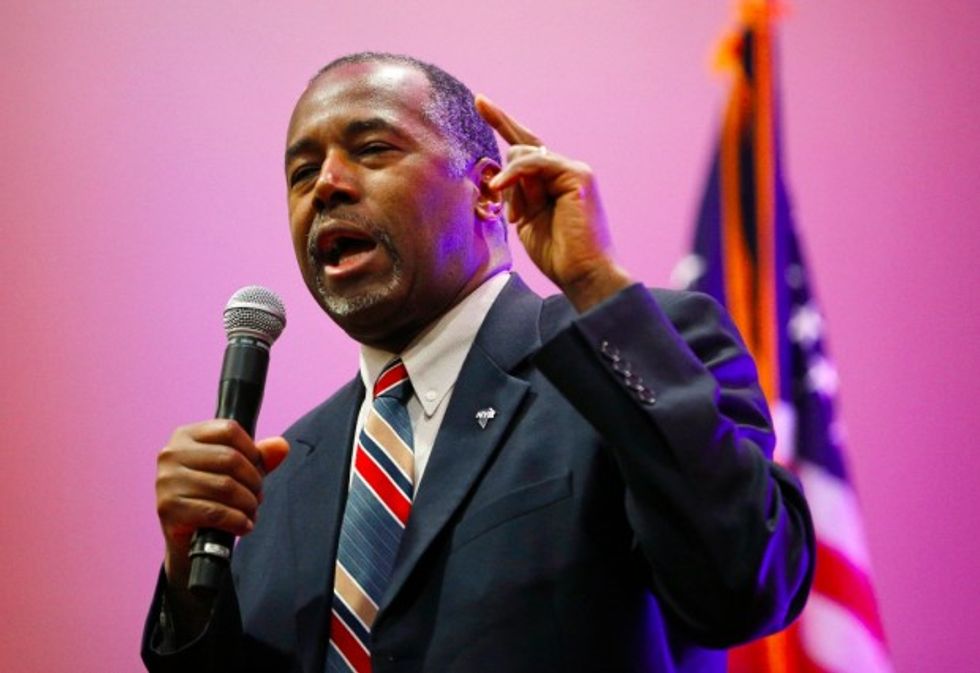 Republican presidential candidate Ben Carson speaks at a rally, Monday, Nov. 23, 2015, in Pahrump, Nev. (AP Photo/John Locher)
He also emphasized the importance of honesty to his campaign, and his rejection of rampant political correctness.
"I would much rather lose than tell a lie, because what good does it do a man to gain the whole world [yet] lose your soul?" Carson said, paraphrasing scriptures found in the gospels. "I don't believe in political correctness. I do think there's such a thing as right and wrong."
Carson added that "people of faith have stood down and the secular progressives really don't care whether you agree with them or not, as long as you sit down and shut up."
--
Follow the author of this story on Twitter and Facebook: