Minnesota high school art teacher Galen McCarthy lost his middle finger and part of his index finger in a farming accident when he was just 4 years old. Last week, under the direction of a fellow teacher, students at Jackson County Central High School designed and printed a prosthetic finger for their teacher using the school's new 3-D printer.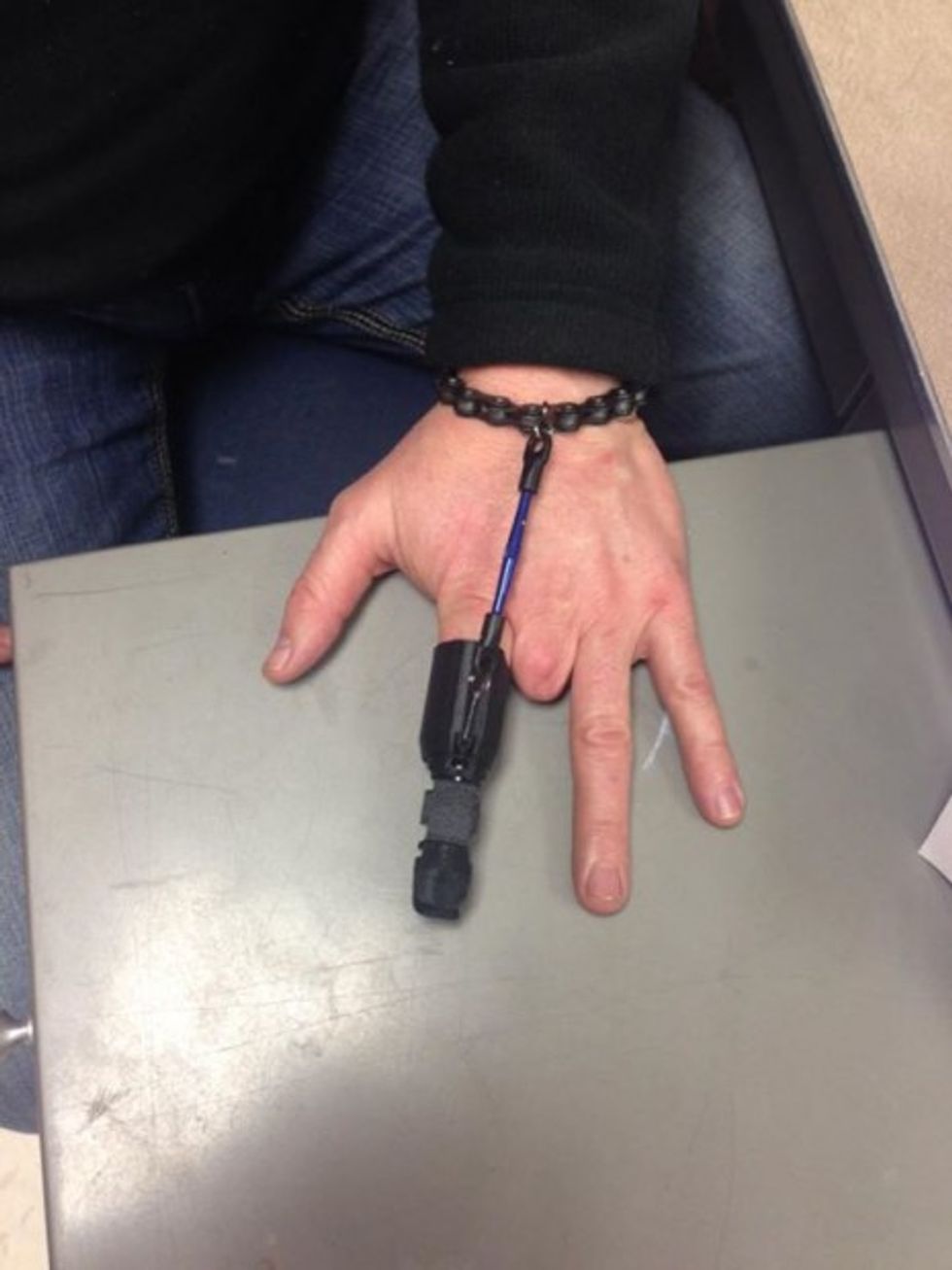 Image source: Facebook
Blaise Jacobsen, another art teacher at the school, told KEYC-TV, McCarthy's missing digits popped into his head when the printer arrived. Jacobsen decided to turn the creation of a prosthetic finger into a project for students.
"I just happened to come across a finger, a prosthetic finger," Jacobsen told the local station. "I knew that he had some missing, so I asked him, 'Would you like to maybe have a finger again?'"
McCarthy reportedly responded, "Yeah!" to Jacobsen and the project began.
McCarthy explained the process to WCCO-TV, "We sat down, and trial and error and a few fingers later, we got one that basically works pretty good," adding, "I can pick up a coffee cup. I can type. Well, I'm not the world's best typer."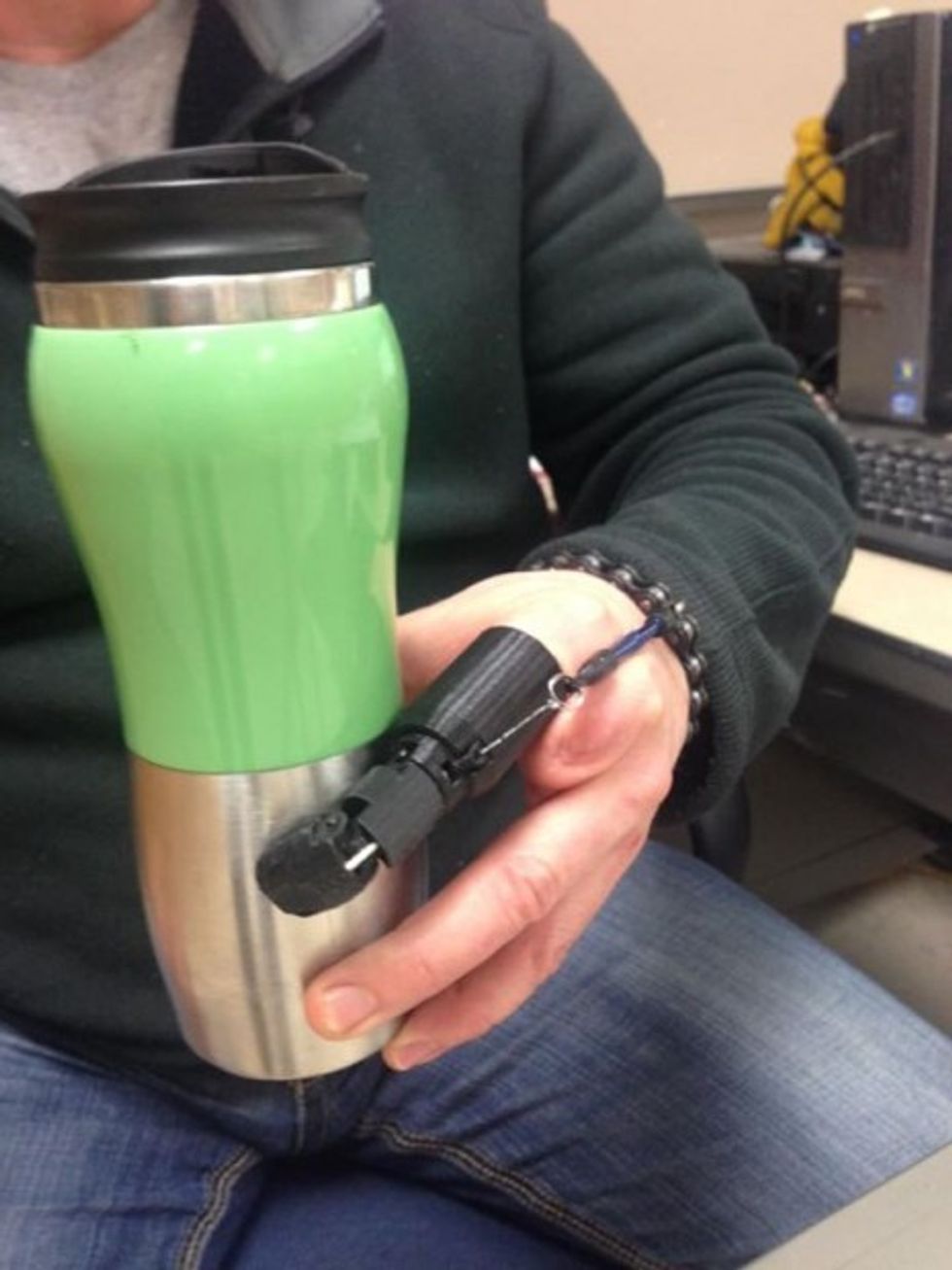 Image source: Facebook
Watch the local coverage.
—
Follow the author of this story on Twitter and Facebook: