A so-called "voter-shaming" mailer has started to turn turn up in New Hampshire before the first-in-the-nation primary — but it's unclear exactly who is behind it.
Bold red letters on the outside of the envelope alerted recipients that "important taxpayer information [was] enclosed." Inside, a piece of paper contained a report card that provided the voting history of the recipient's neighbors.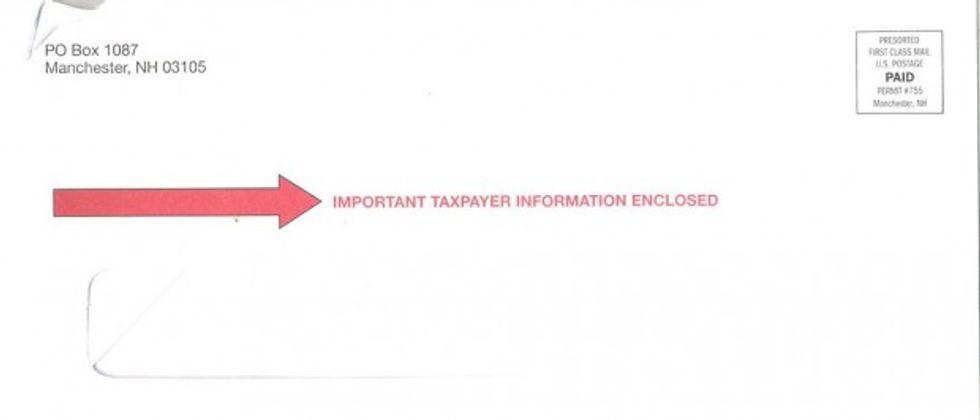 Image source: Twitter user @MarcNo
It then issued a warning.
"What if your friends, your neighbor's, and your community knew whether you voted? ... We're sending this mailer to you, some of your friends, neighbors, colleagues at work and community members to make them aware of who does and does not vote," it said.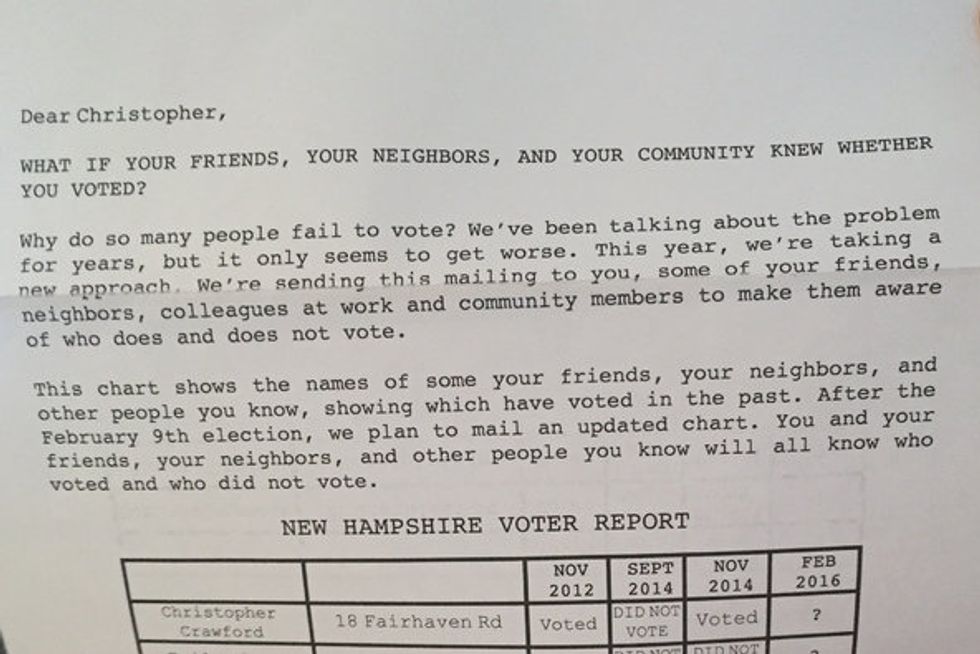 Image source: Christopher Crawford via The New York Times
The mailer was sent out by a group called Public Policy Matters. However, that group is not registered as a political action committee in New Hampshire or federal records, according to Law News, the website that first reported the mailer.
Christopher Crawford, a man who received one of the letters, told The New York Times he lived in a neighborhood composed of mostly Republican and independent voters.
"My guess would be, it is someone who thinks they are doing well with registered Republicans, trying to get them out to vote," he told the Times.
He said his his mother wasn't too thrilled about receiving the mailer.
"My mom was not as excited as I was," Crawford told the Times. "I went to her, and she said, 'Why do they have this'? My mom looked at this and was disturbed."
Republican presidential contender Ted Cruz received significant criticism when he sent a similar mailer out to voters in Iowa. Businessman Donald Trump implied that the Texas senator stole the caucus from him, in part, because he sent out the mailer.
The New Hampshire primary will take place Tuesday.
—
Follow the author of this story on Twitter and Facebook: