Authorities arrested an alleged Islamic State sympathizer over the weekend in Seattle.
The Joint Terrorism Task Force raided the Montesano home of Daniel Seth Franey on Saturday and arrested him for unlawful possession of guns, including machine guns, CNN reported.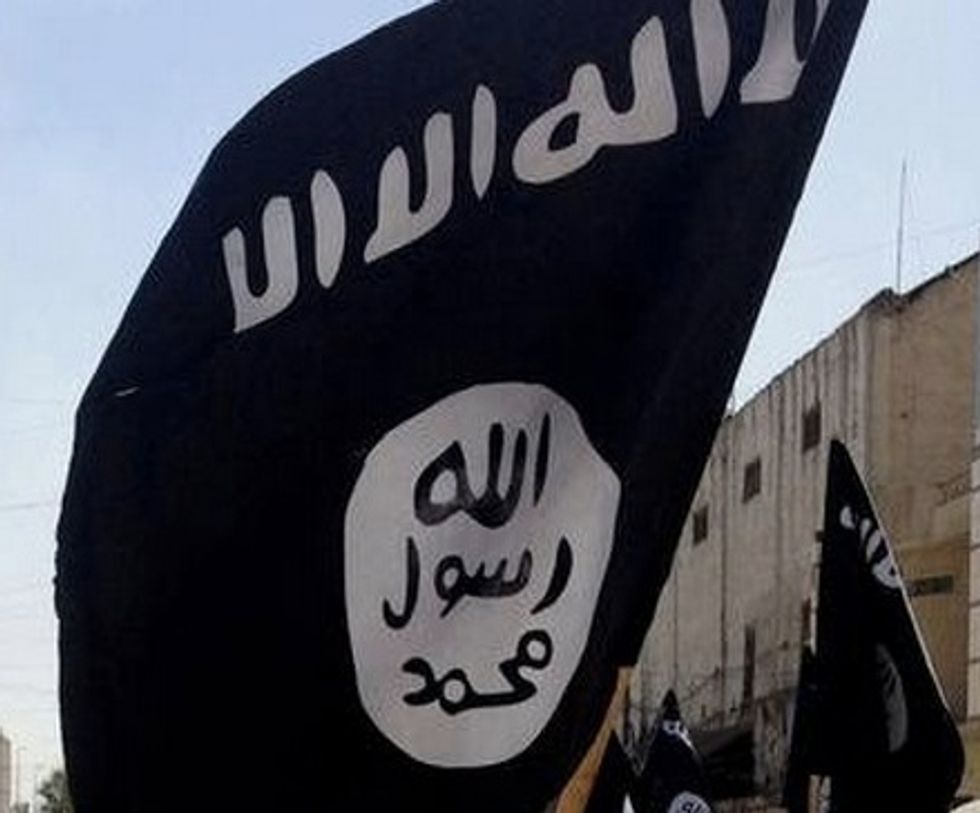 Supporters of the Islamic State carry the terror group's flag. (AP Photo)
Franey got the attention of authorities after a witness told law enforcement that Franey talked openly about "his desire to kill Americans" and said that he "wants to travel to Afghanistan to kill American soldiers, and that all non-Muslim Americans should be killed."
Franey served in the U.S. Army for six years before he was discharged in 2008. According to court documents, he told people that he "deserted the army," and Army documents retrieved during the investigation confirmed the claim.
Franey also allegedly told witnesses that he was interested in acquiring an AK-47 and that "the U.S. and Iranian governments were corrupt and that he would have no hesitation 'taking out cops' if they interfered with him."
"I just wish I could get over there (Syria and Iraq.) I would kill everyone," Franey said, according to the criminal complaint.
Another witness told police Franey asked back in September if he was interested in becoming an "ISIS warrior." Franey allegedly told that person "things were going to happen" and that "we (would be) cutting cops' heads off" and there was "going to anarchy."
With the help of information provided by several witnesses, the FBI launched an investigation and hired an undercover agent to act as a black-market weapons dealer and befriend Franey.
Franey accompanied the agent on five fake gun trafficking delivery trips. Franey reportedly told the undercover agent Osama bin Laden "is a diamond. He's a holy warrior. He's a beautiful man."
The agent also said Franey praised Anwar al-Awlaki as a "scholar."
"You're way less ignorant and argumentative than most Americans," Franey told the agent, according to the documents.
Franey has been charged with five felony counts of unlawful possession of weapons.