Israeli Prime Minister Benjamin Netanyahu on Tuesday said his entire country needs to be surrounded by barriers and fences in order to protect Israelis from "predators" in the neighborhood.
"In the area in which we live we must protect ourselves from predators," Netanyahu said as he toured a security fence being built in southern Israel on the Jordanian border, according to quotes posted on the Prime Minister's Office website.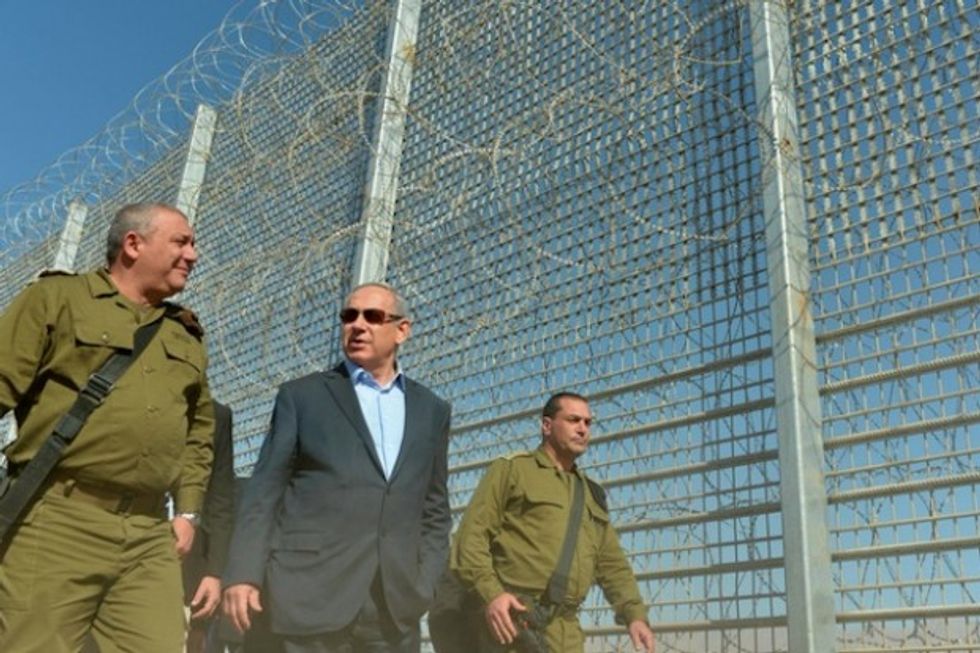 Netanyahu warned of the neighborhood "predators" who will force Israel to erect a fence around the entire country. (Image source: Office of Israeli Prime Minister)
"We are preparing a multi-year plan to encircle the entire State of Israel with security fences to protect ourselves in the Middle East as it is and as it is expected to be," Netanyahu said, referring to the prevalence of militant Islamist groups like the Islamic State in Syria and Egypt as well as Hamas in Gaza.
"In the State of Israel as I see it, there will be a fence around all of it," the Israeli leader emphasized.
Netanyahu said he was also putting together a plan to close parts of the West Bank barrier that are still open.