President Barack Obama is asking Congress to devote $19 billion to cybersecurity and is issuing new executive orders geared at the protection of both government and private computer networks.
In one executive order, Obama directed agencies to implement the Cybersecurity National Action Plan. The CNAP is the broad plan that includes establishing the office of a federal chief information security officer, making budget requests and focusing on training opportunities. The federal chief information security officer marks the first time a senior official will be dedicated solely to developing, managing and coordinating the government's cybersecurity strategy across multiple agencies, a "cyber czar" of sorts.
A separate executive order will create the Federal Privacy Council, which is a multi-agency task force charged with coming up with policies to help the government fight hackers or identity thieves, while also protecting the privacy of individuals. The privacy council will report directly to the president.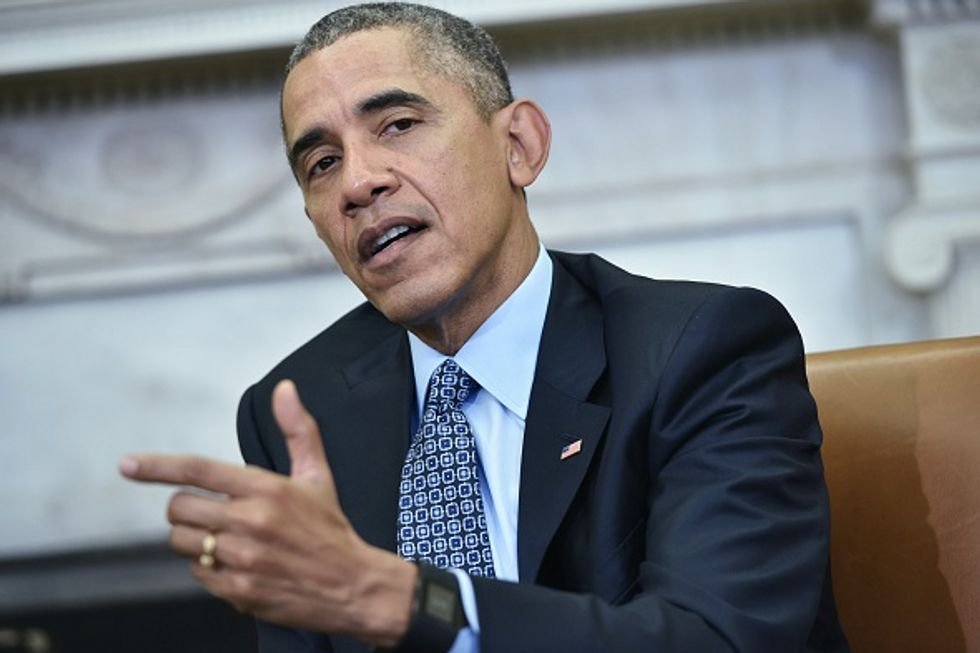 Mandel Ngan/AFP/Getty Images
"One of the biggest gaps between the public sector and the private sector is in our IT space and it makes everybody's information vulnerable. Our Social Security system still runs on a platform that dates back to the '60s," Obama said. "Our IRS systems are archaic. As with a whole host of other agencies that are consistently collecting data on every American. If we are really going to secure those in a serious way then we need to upgrade them. That is something we should all be able to agree on. This shouldn't be an ideological issue."
It follows and goes beyond the cybersecurity legislation he signed into law in December 2015.
The announcement came as Obama was unveiling the final budget proposal of his presidency Tuesday.
Further, the president's budget proposal also requests $62 million in funding for increasing cybersecurity personnel through training and education grants as well as establishing a "cyberseurity corps." The proposed budget also establishes student loan forgiveness for students entering cybersecurity professions.
The goal is to protect privacy and maintain public safety and national security, according to the White House.
The order includes the following steps:
● establishes a government commission on enhancing national security;

● modernize the federal government's information technology systems; this would complement a $3.1 billion budget request for the IT modernization fund; and

● working with technology companies such as Google and Facebook for a national cybersecurity awareness campaign.
The Department of Homeland Security currently uses the EINSTEIN system to protect networks. Under the fiscal year 2017 budget proposal, this technology will be spread to all federal agencies. The DHS will also be increasing its civilian cyber defense team.