A 19-year-old woman has been arrested for drugging rich men in order to rob them — and it's not the first time she has allegedly done so.
On Aug. 14, Alexandra Martinez, 19, of Ewing, New Jersey, allegedly persuaded JP Morgan executive Michael Briese, 31, to bring her to his East Village apartment where she stole $5,000 worth of property, including "multiple Rolex watches, an iPad and clothing" after he fell asleep, according to the New York Daily News.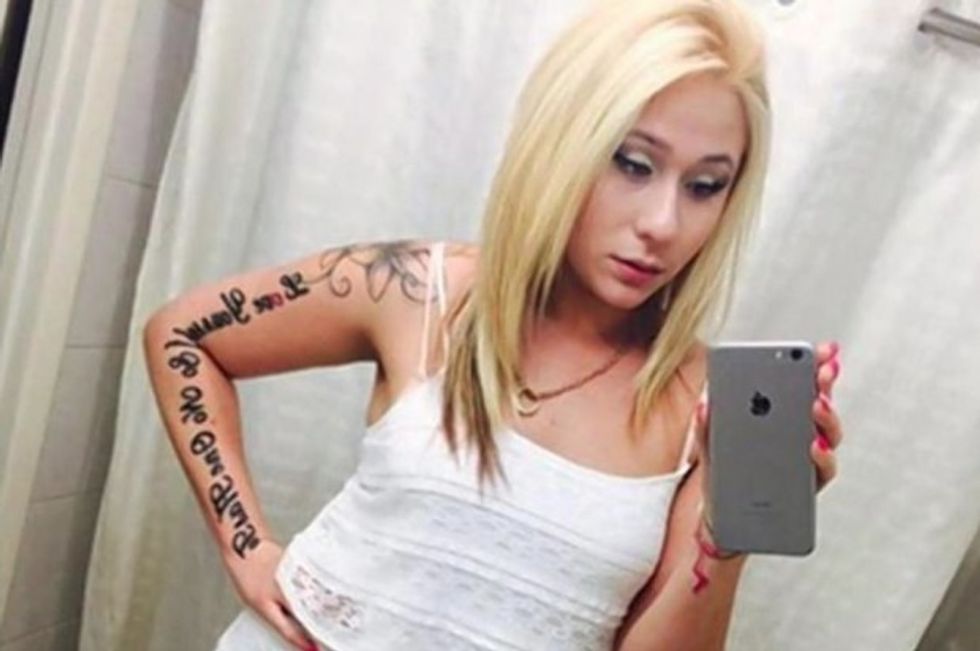 Alexandra Martinez. (Image via Facebook)
Briese reported the theft when he woke up the next morning.
Martinez was arrested and arraigned Thursday and posted bail Saturday.
Martinez has a history of targeting affluent men for theft, according to multiple reports. She has previously been accused of similar thefts and has been arrested five times in five months after comparable accusations.