Chelsea Clinton reportedly defended her family's Christian faith at a recent fundraiser and revealed why she left the Baptist church, citing confusion over why a Sunday school lesson that she attended when she was just 6 years old purportedly included a discussion about abortion.
"I find it quite insulting sometimes when people say to my mom, my dad or me ... that they question our faith," Clinton reportedly said. "I was raised in a Methodist church and I left the Baptist church before my dad did, because I didn't know why they were talking to me about abortion when I was 6 in Sunday school — that's a true story."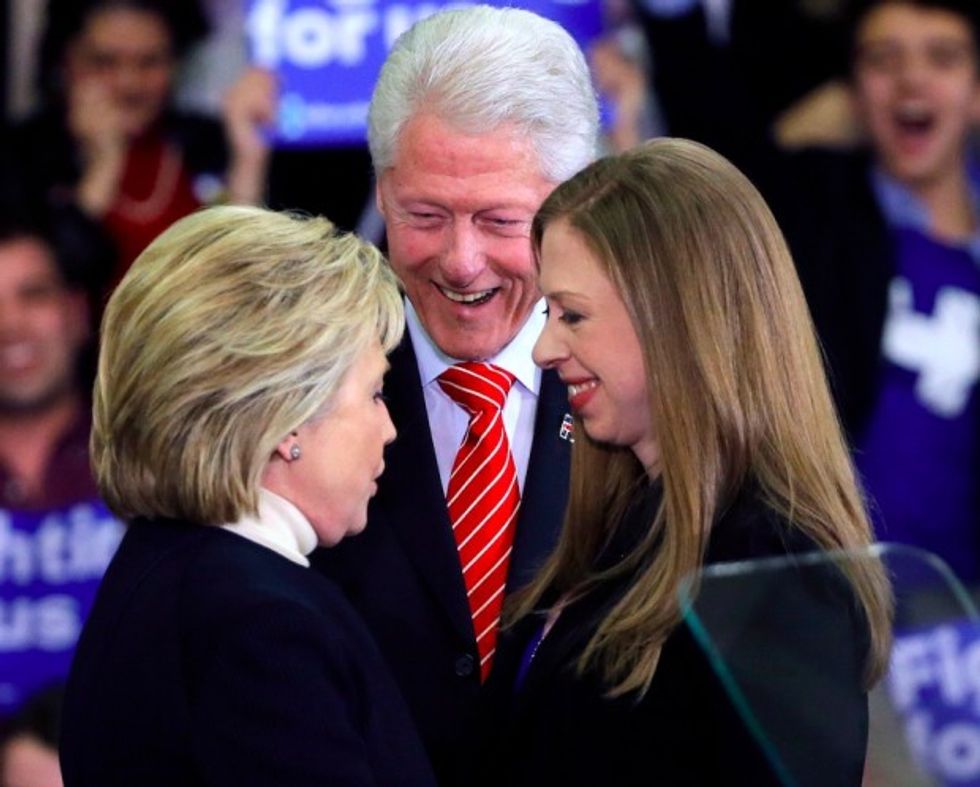 Democratic presidential candidate Hillary Clinton huddles with former President Bill Clinton and daughter Chelsea at her New Hampshire presidential primary campaign rally, Tuesday, Feb. 9, 2016, in Hooksett, N.H. (AP Photo/Elise Amendola)
She apparently went on to call her mother, Democratic presidential candidate Hillary Clinton, "very deeply a person of faith" — a religious devotion that Chelsea Clinton described as entirely "authentic."
"It is deeply authentic and real for my mother, and it guides so much of her moral compass, but also her life's work," she reportedly said.
These purported quotes came from an unnamed Democratic donor who attended the fundraiser where Clinton spoke and subsequently shared notes from the event with a Page Six reporter.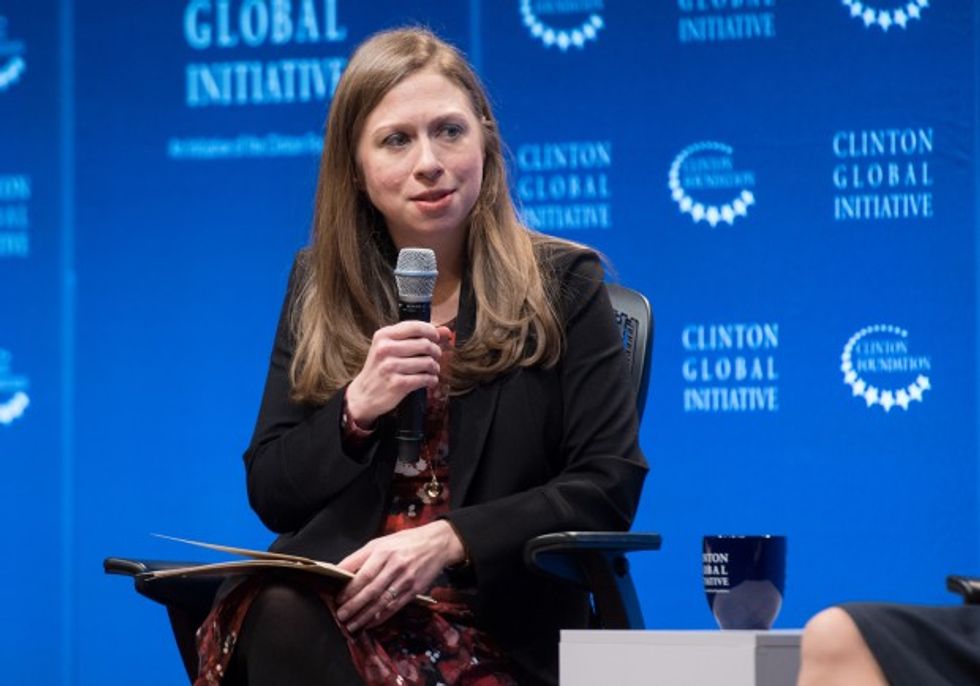 Chelsea Clinton speaks at The Clinton Global Initiative Winter Meeting at Sheraton New York Times Square on February 4, 2016 in New York City. (Photo by Noam Galai/Getty Images)
As TheBlaze previously reported, Hillary Clinton has been more open about her Methodist faith of late, explaining some of her beliefs during a campaign every in Iowa last month.
"My study of the Bible, my many conversations with people of faith, has led me to believe the most important commandment is to love the Lord with all your might and to love your neighbor as yourself, and that is what I think we are commanded by Christ to do," she said. "And there is so much more in the Bible about taking care of the poor, visiting the prisoners, taking in the stranger, creating opportunities for others to be lifted up, to find faith themselves that I think there are many different ways of exercising your faith."
(H/T: Page Six via Daily Mail)
--
Follow the author of this story on Twitter and Facebook: