Get ready, Harry Potter fans: There will soon be another story about the Wizarding World.
Scholastic Inc., the series' American publisher, announced Wednesday that the upcoming play "Harry Potter and the Cursed Child" will also be published as a "script book" July 31, the birthday of series author J.K. Rowling and her fictional hero.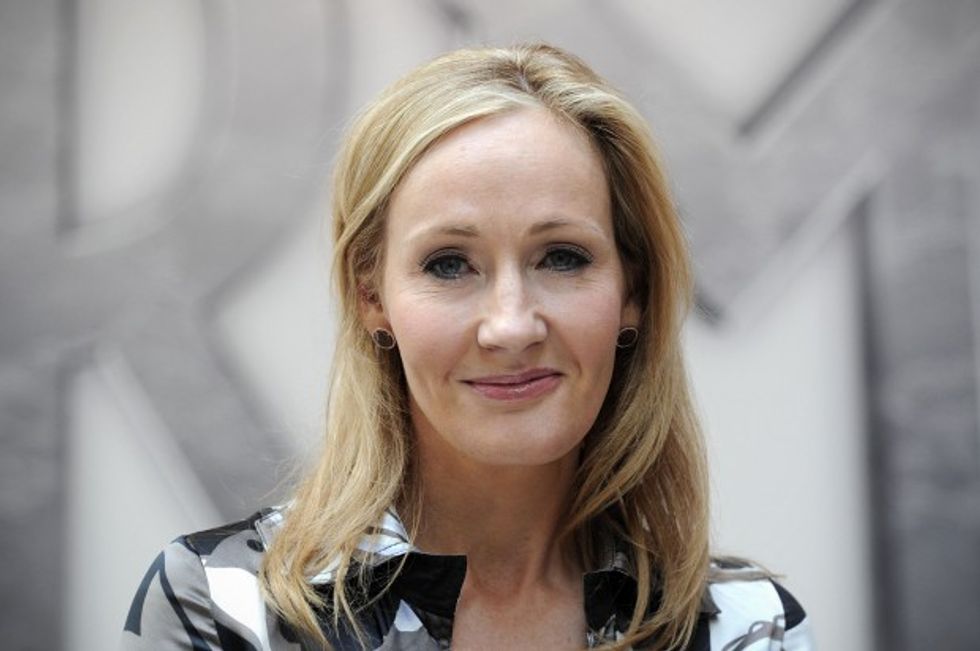 Harry Potter creator J.K. Rowling (Carl Court/AFP/Getty Images)
"As the U.S. print publisher, Scholastic introduced Harry Potter and J.K. Rowling's Wizarding World to American readers nearly 20 years ago and experienced firsthand the anticipation and excitement of the publication of each of the books over the years," Ellie Berger, president of Scholastic Trade, said in a statement. "We are thrilled to publish 'Harry Potter and the Cursed Child' this summer."
The book will be based on the upcoming two-part play written by Rowling, Jack Thorne and John Tiffany. The play will premiere in London July 30. Rowling's website, Pottermore, will release an e-book edition of the story.
The series of seven Harry Potter books have sold more than 160 million copies in the United States and more than 450 million copies worldwide. They have been translated into 79 languages and made into eight films.