Following Republican presidential frontrunner Donald Trump's strong first-place finish in Tuesday's New Hampshire primary, former House Speaker Newt Gingrich (R) has one name in mind as the billionaire's most formidable opponent for the GOP nomination.
"Ted Cruz is in excellent position to be Trump's major competitor," Gingrich, who ran for president in 2012, wrote Wednesday on Facebook.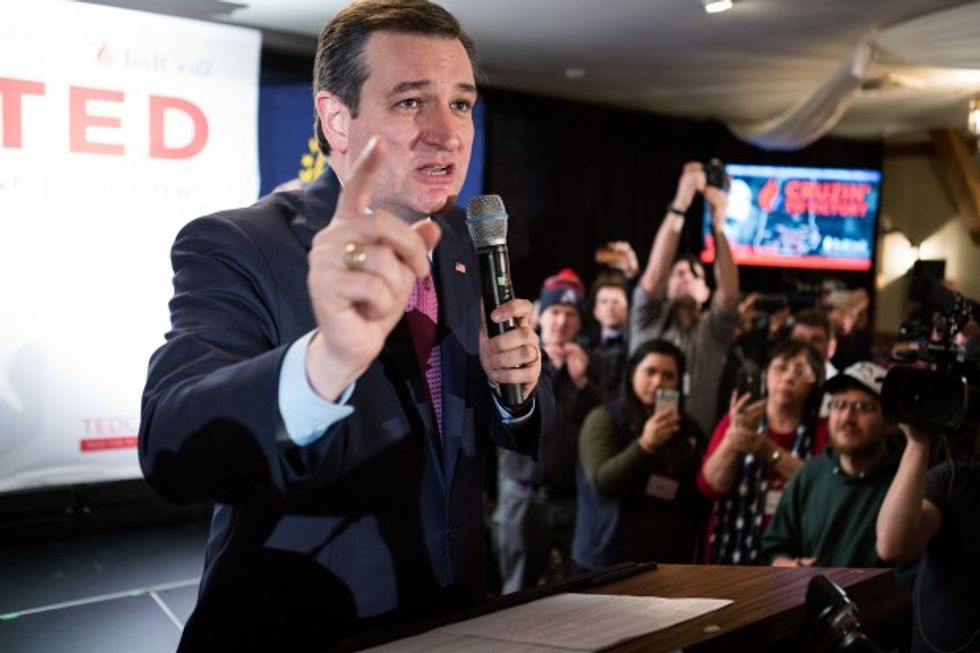 ed Cruz speaks to his supporters at a primary night gathering, held at Alpine Grove Banquet facility, Feb. 9, 2016. (Getty Images/Kayana Szymczak)
But Gingrich said Trump won "decisively with every group" and is still most likely to be the Republican Party's nominee for president.
Gingrich added that Republican presidential candidate John Kasich's "strategy of staying positive" was successful in the Granite State and that fellow GOP hopeful Marco Rubio "suffered" from attacks by Republican rival Chris Christie, who dropped out of the race Wednesday.
See the rest of Gingrich's Facebook note below:
—
Follow the author of this story on Twitter: