After trying to figure out what was wrong with his wife's "broken" Fitbit watch, David Trinidad and his wife, Ivonne, learned some exciting news: they are going to have a baby.
The Brooklyn couple recently purchased Fitbits with heart rate monitors and were using them to try to improve their health, but one day, Trinidad's wife told him something was wrong with hers, so he took a look, according to NBC Chicago.
Trinidad said his wife's heart rate was above 100 beats per minute for a majority of the day and indicated that she was burning fat for an unprecedented 10 hours straight.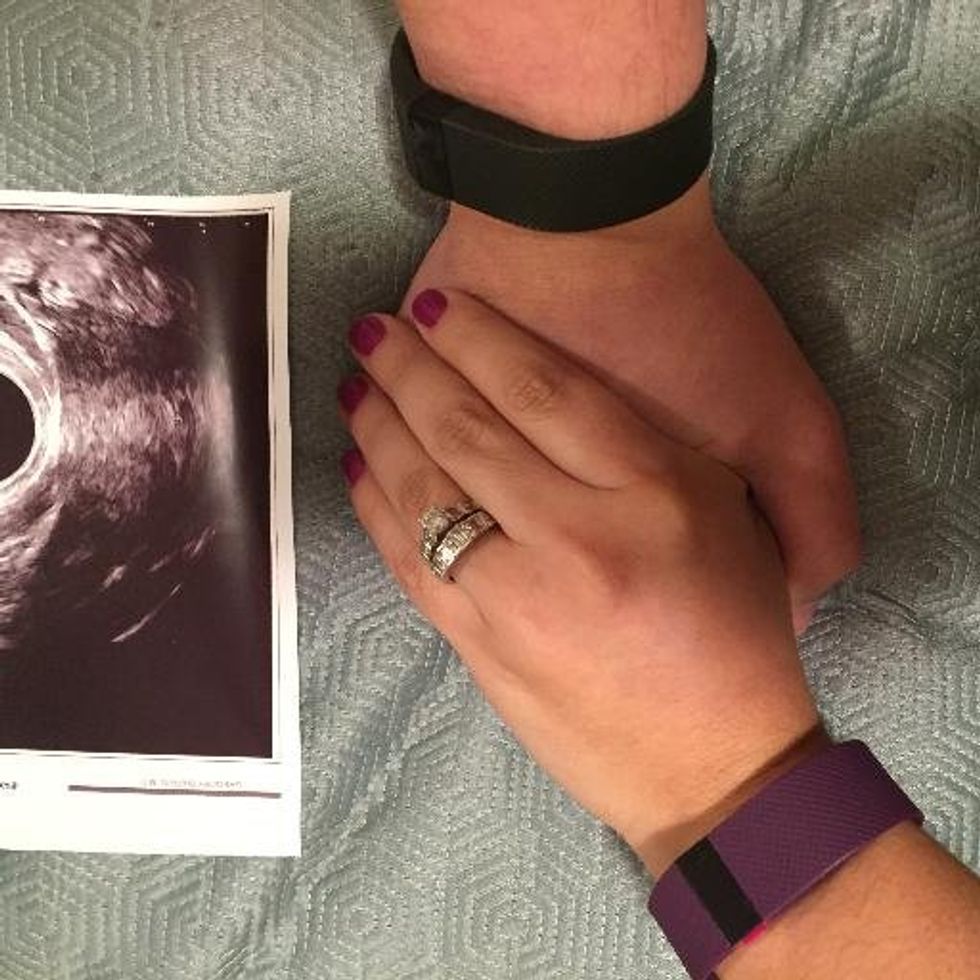 Image source: David Trinidad/Twitter
"That's almost impossible," he told NBC. "I thought something was wrong with the watch."
In hopes of finding a solution when his own troubleshooting failed, Trinidad turned to a Fitbit page on Reddit and outlined his predicament. Soon after, one user suggested his wife might be pregnant.
"Has she experienced anything really stressful in the last few days or is it a possibility she is pregnant?" the user asked.
As soon as Trinidad saw the question, they knew their dilemma was solved. "That's when the light bulb went off," David Trinidad said. The couple said they had been trying to get pregnant for a few months.
Trinidad said he called his wife and told her to pick up a few pregnancy tests on her way home from work. As it turns out, all the tests returned positive.
As soon as it was confirmed, the New York couple was quick to share their exciting news with their friends, family and on social media, even launching the Twitter account @BabyFitbit.
"We're happy, the grandparents are very happy," Trinidad said. "It's just been great. Friends and family support us, there's been tons of support online which has been really unexpected."
—
Follow the author of this story on Twitter: