Judge Andrew Napolitano says the FBI now has "leverage" when it comes to its investigation into Hillary Clinton and her use of a private email server while she was secretary of state.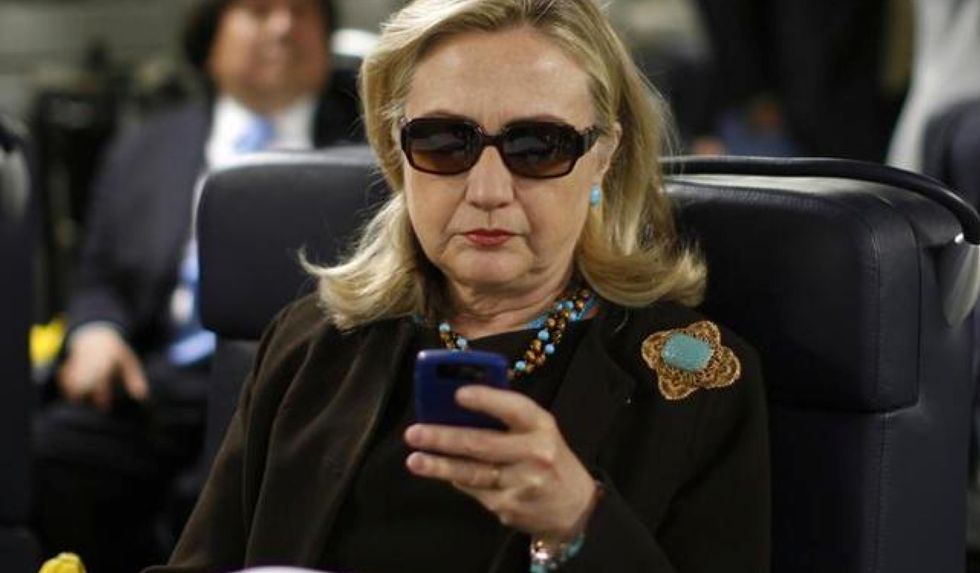 In this Oct. 18, 2011, file photo, then-Secretary of State Hillary Rodham Clinton checks her Blackberry from a desk inside a C-17 military plane upon her departure from Malta, in the Mediterranean Sea, bound for Tripoli, Libya. (AP Photo/Kevin Lamarque, Pool, File)
"Mrs. Clinton was so reckless in the manner in which she sent out top secret emails, knowingly sending them to people who weren't authorized to receive them," Napolitano said on Fox News on Thursday.
"We know...that their acceptance, discussion and transfer of this is a felony. We know...that the FBI now has leverage. That the Justice Department can indict her top aides and trade with them...testimony against Mrs. Clinton in return for a deal with them," Napolitano said.
These top aides may have included top Clinton confidantes like Cheryl Mills, Huma Abedin, Philippe Reines and Patrick Kennedy, Fox News anchor Martha MacCallum noted.
Fox News was the first to report recently that some of the information contained on Clinton's private and unclassified server was considered to be even more sensitive than "top secret."
In fact, the data is considered by officials to be so damaging to national security that they are refusing to publicly release any of it, along with Clinton's other emails.
Watch the Fox News report:
–