San Francisco's Bay Area Rapid Transit system is causing quite a stir with its recent admission to the San Francisco Chronicle that fewer than a quarter of the security cameras mounted inside their transit cars actually work.
Of the total number of cameras, 198 are real and 669 are fakes or decoys, as the city calls them, according to KPIX-TV.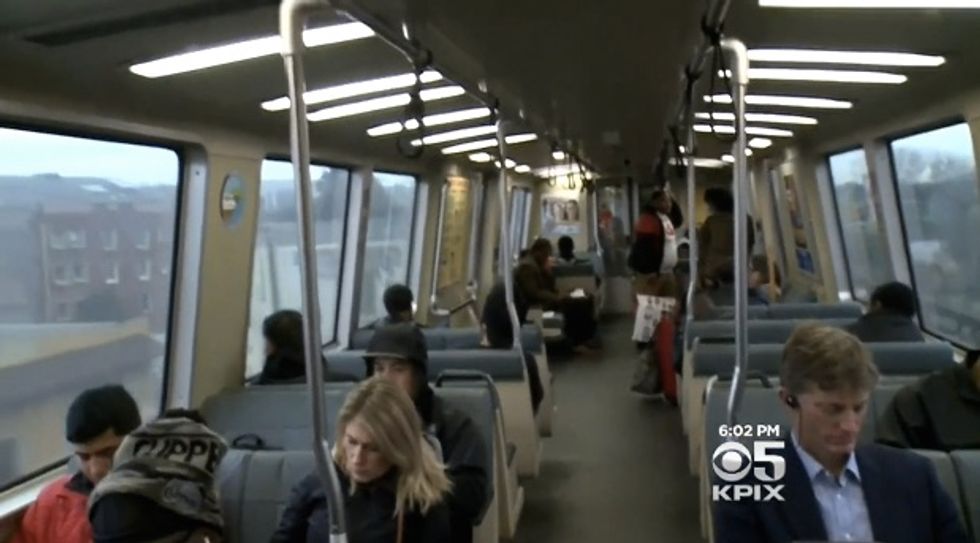 Image source: KPIX-TV
That overwhelming majority of fake cameras, incapable of capturing even a simple image, were meant to deter crime.
"The decoy cameras operated on sort of a principle of uncertainty," BART spokesman Taylor Huckaby told a KPIX-TV reporter. He added, "You didn't know if they were real or not ... and that's how they prevented crime."
News of the decoy cameras came to light after the Chronicle questioned BART officials about why there was no video following the Jan. 9 murder of 19-year-old Carlos Funez-Romero.
Shortly after the killing, police released images of suspects taken on train platforms, but there was nothing from any of the four cameras mounted inside the BART cars.
News of the fake cameras has sparked outrage among some state lawmakers. It also appears to have pushed BART to remove the phony cameras. The transit authority has just announced a $1.4 million plan to replace the dummy devices with real cameras.
Watch the local coverage:
(H/T: KPIX-TV)
__
Follow the author of this story on Twitter and Facebook: