A bill that would require the screening of social media posts of immigrants is gaining some traction as it has garnered the support of the House Homeland Security Committee's chair.
The legislation, introduced in December by Rep. Vern Buchanan (R-Fla.), requires the federal government to search all public records — including social media posts — of anyone applying for admission to the U.S.
"This legislation adds an important and necessary layer of screening that will go a long way in properly vetting the online activities of those wishing to enter the United States," Rep. Michael McCaul (R-Texas), the chairman of the U.S. House Homeland Security Committee, said in a statement provided to TheBlaze. "A simple check of social media accounts of foreign travelers and visa applicants will help ensure that those who have participated in, pledged allegiance to, or communicated with terrorist organizations cannot enter the United States."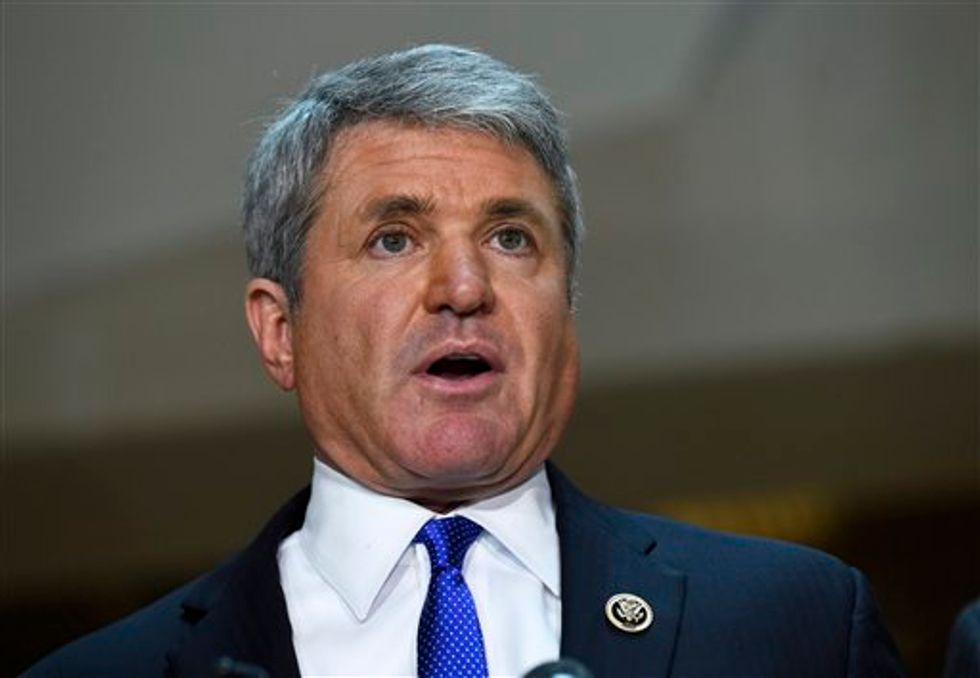 House Homeland Security Committee Chairman Rep. Michael McCaul, R-Texas. (AP Photo/Susan Walsh)
McCaul continued to say that the implementation of the legislation would be a "useful tool" for the Department of Homeland Security as it will "aid in securing our homeland." 
The bill mirrors similar legislation introduced in the Senate by John McCain (R-Ariz.) in the wake of the December shooting in San Bernardino, California that left 14 people dead. Buchanan's bill was sparked after it became known that one of the shooters had reportedly proclaimed her allegiance to the Islamic State online prior to obtaining the fiancé visa that allowed her to enter the U.S.
"ISIS terrorists are using Facebook and Twitter to recruit, communicate and inspire terrorist attacks. We have to smarten up and fight fire with fire," Buchanan told TheBlaze. "My bill will allow us to hunt them down on social media, expose their fanaticism, deny them entry into the country and protect American lives. Most employers in America check out the social media of job applicants, why in the world would we not do the same before allowing foreigners into our country?"
During a statement to the U.S. Senate Armed Services Committee, director of national intelligence James Clapper argued that social media does play an important role among extremist groups, including the Islamic State.
"Among Sunni violent extremist groups, ISIL is probably most proficient at harnessing social media to disseminate propaganda and solicit recruits among a broad audience," Clapper said in the statement. "It is likely to continue these activities in 2016 by using videos, photos, and other propaganda glorifying life under ISIL rule and promoting the group's military successes."
"In addition, violent extremist supporters will probably continue to publicize their use of encrypted messaging applications on social media to let aspiring violent extremists know that secure avenues are available by which they can communicate," Clapper  said.