After learning of the death of Supreme Court Justice Antonin Scalia, Democratic presidential candidates Bernie Sanders and Hillary Clinton offered their condolences.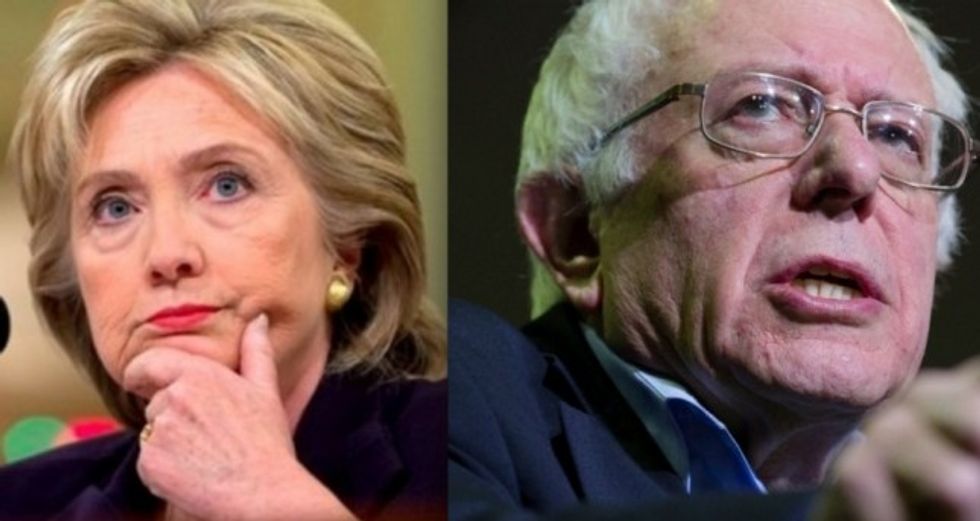 From left: Democratic presidential candidates Hillary Clinton and Bernie Sanders (Image sources: Clinton — AP Photo/Carolyn Kaster; Sanders — AP Photo/John Minchillo)
"While I differed with Justice Scalia's views and jurisprudence, he was a brilliant, colorful and outspoken member of the Supreme Court," Sanders said in his statement. "My thoughts and prayers are with his family and his colleagues on the court who mourn his passing."
Clinton offered similar sentiments in her statement: "My thoughts and prayers are with the family and friends of Justice Scalia as they mourn his sudden passing," she said. "I did not hold Justice Scalia's views, but he was a dedicated public servant who brought energy and passion to the bench."
But Clinton added an extra paragraph — directed toward Republicans.
"The Republicans in the Senate and on the campaign trail who are calling for Justice Scalia's seat to remain vacant dishonor our Constitution," she said. "The Senate has a constitutional responsibility here that it cannot abdicate for partisan political reasons."
Republican presidential candidates Ted Cruz, Marco Rubio and Donald Trump — as well as Senate Majority Leader Mitch McConnell — want a delay on the decision. President Barack Obama said he will proceed with picking a nominee.