Just one day before Valentine's Day, the startup company Talkspace hosted an event in New York City's Flatiron District offering a sweet deal: Show some love, get some free hot chocolate and flowers.
We out here! Trade some #vdaypda for free roses at @bloomingaffairs in #flatiron we got ur #ValentinesDay covered pic.twitter.com/5KVi1lqfnz

— talkspace (@talkspace) February 13, 2016
It's exactly what it sounds like—free Valentine's Day goodies just for giving your partner or friend a little hug, peck on the cheek or full-on smooch.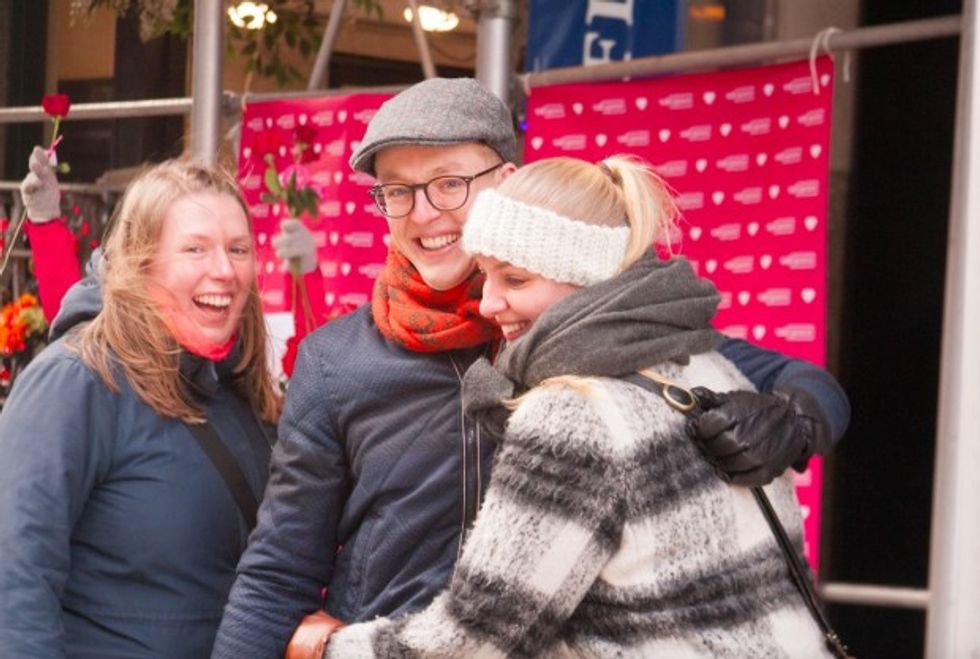 Image source: Talkspace
Talkspace, an online therapy service, wanted to show that regardless how freezing it is outside, it's always possible to warm someone's heart.
Weird? A little. But mostly adorable.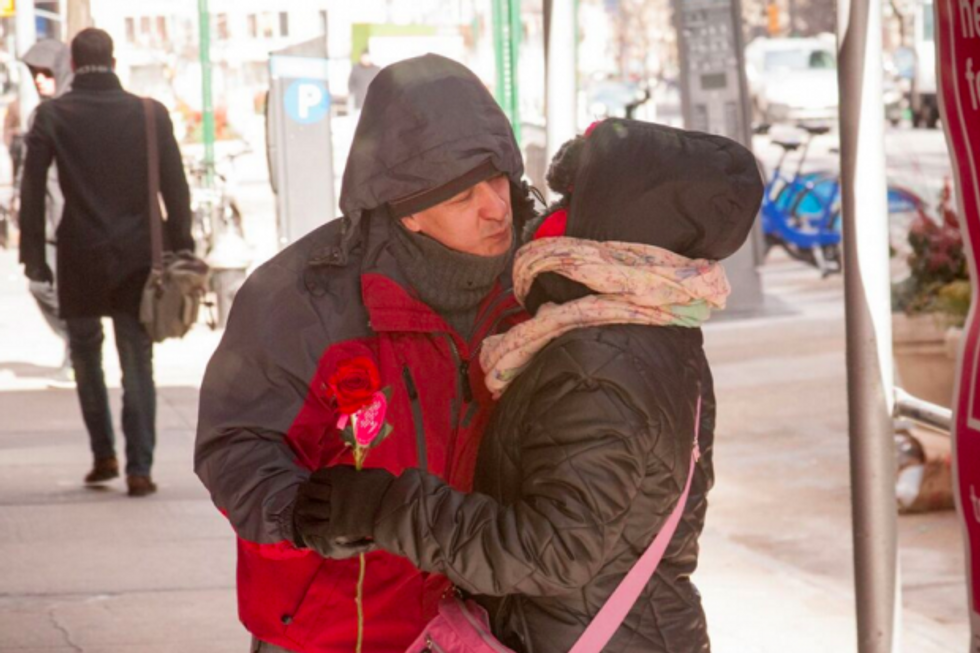 Watch: