Valentine's Day can be a rough holiday, especially if you're a single high school girl. At a time when image and acceptance seem like everything, the day can serve to highlight insecurities and stir up feelings of self-doubt.
One 17-year-old decided it was time to nip that problem in the bud. Hayden Godfrey of Smithfield, Utah invested hundreds of dollars and months of planning in order to ensure that Valentine's Day 2016 would be one that every girl at Sky View High School remembered.
Godfrey purchased 900 carnations—one for every girl at his school.
"All through middle school I'd never really had a valentine," Godfrey told KSL-TV. "I'd seen a lot of heartbreak over the years, and I wanted to kind of devote myself to kindness each year."
Though Godfrey has made a habit of buying flowers for all of the girls in the drama club every year, he decided that his senior year would be one for the books.
"I wanted to make as many people happy as possible," Godfrey said. "And this year, I was finally in a position where I could do that."
The teen saved $450 of his own money to purchase the flowers at a discounted rate of 50 cents a piece.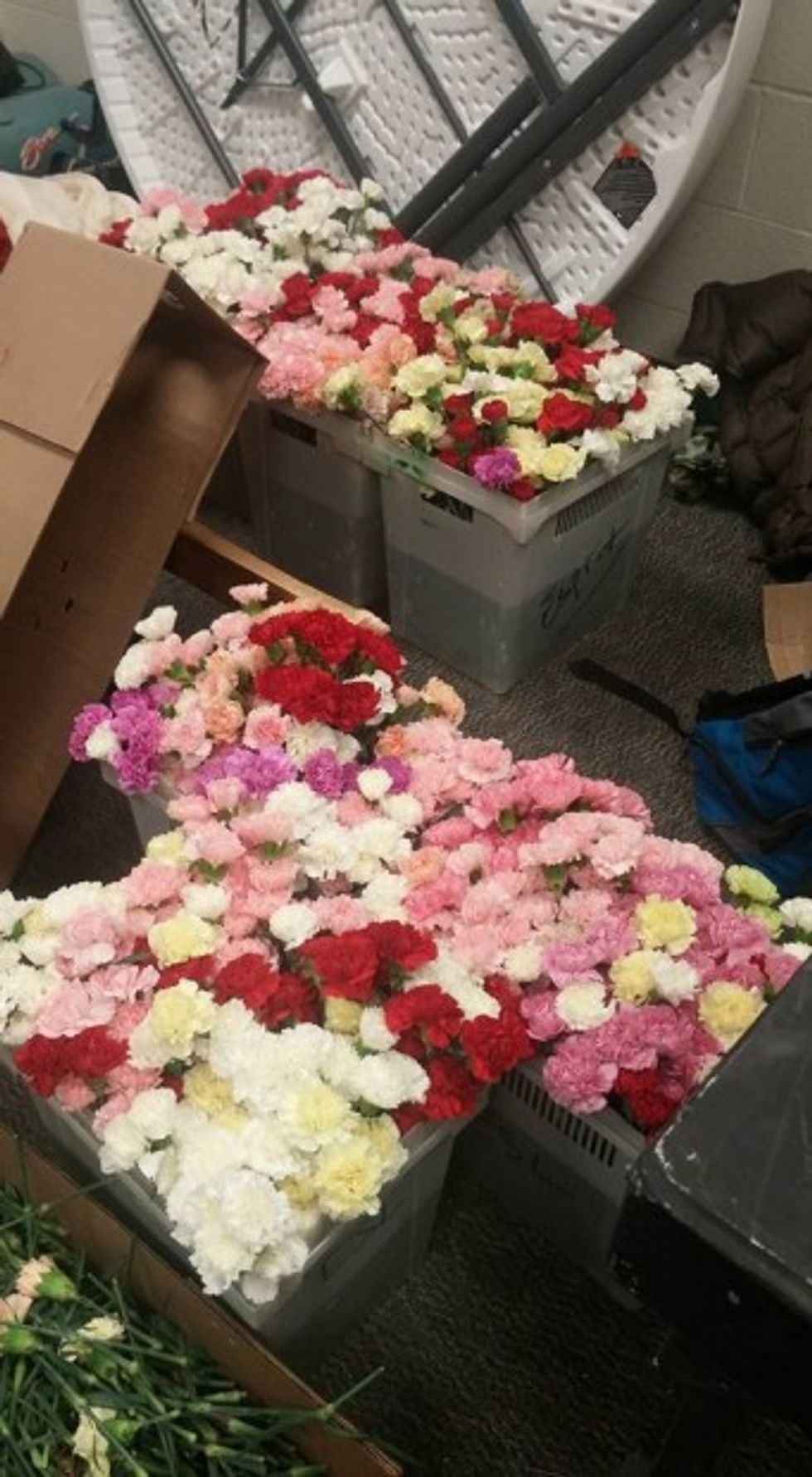 Image via Facebook/Hayden Godfrey
With the help of school administrators, Godfrey surprised the ladies of Sky View with a campus-wide announcement that there would be a flower awaiting each of them at the end of the school day Friday.
Godfrey's classmates praised Godfrey's romantic kindness and generosity on his Facebook page.
"I remember you talking about this back in middle school, I'm glad you followed through," one commenter wrote. "Well done my friend!"
"As we were leaving to go home, every single girl had her flower," Sky View sophomore Rachael Williams told KSL-TV. "It just made everyone's day, I think."
William's older sister, Myra was among the recipients.
"It was way fun," she said. "For the rest of the class, I just looked at the flower and smiled. It was great."
Suave as the gesture may have been, Godfrey's aim was not to gain 900 new admirers. The senior already has his valentine.
Godfrey's girlfriend, Lilyan Sharp told KSL-TV that she took the liberty to inform others that they still have to find their own Romeos.
"I've been kind of hanging around like, 'He's mine! Sorry, he's taken!'" Sharp said.
She added, though, that she appreciates and is proud of Godfrey's gesture.
---
(H/T: KSL-TV)