Though he's authored many a terrifying story, novelist Stephen King says there is one presidential candidate in particular that leaves his scared: Republican hopeful Ted Cruz.
According to King, 68, Cruz is "very scary" because he is a "conservative fundamentalist Christian" and his election would be the "analog of an Imam."
"He's very scary," King said. "[Cruz's] first guiding principle would be the Scripture rather than the Constitution."
The famed author went on to say Cruz's chief Republican rival, Donald Trump, would be "more electable," though he doesn't really believe the billionaire businessman could get elected, either.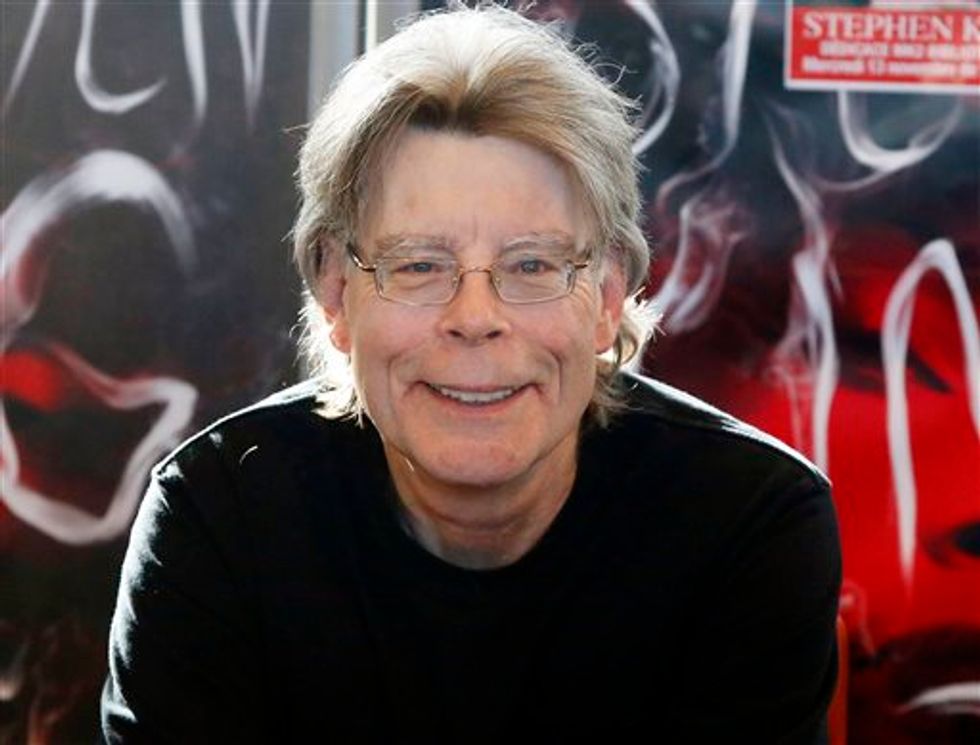 (AP Photo/Francois Mori, File)
"I don't think he could get elected. And, even if he was able to govern without blowing up the world, could we look at a guy who resembles a cable game show host for four years?" King asked. "He has that awful plastered-down hair and everything."
If he wasn't so "outrageous" King says Trump would have been "laughed out of the race," adding that he figured the real estate mogul would have already dropped out of there running at this point. He went on to say, unlike GOP presidential hopeful Marco Rubio, Trump is "bullet proof."
"In the debate the Republicans had [in New Hampshire], Marco Rubio repeated the same talking point three or four times — and got his clock cleaned by Christie — and it's almost like his candidacy has become a very perilous thing. It was a classic gotcha moment," King said.
"But if it would've been Trump, it wouldn't have mattered, because this guy can say that Megyn Kelly was after me because she was on her period. He can say he didn't mean that, but that's obviously what he meant. He can talk about Ted Cruz being a [expletive] and it just bounces off," he continued.
King said he is "not so sure" Trump won't end up with the Republican nomination.
"Will he get nominated? I would've said the idea is ridiculous even four months ago, but now I'm not so sure," he said. "Then people are saying that if he does get nominated, he'd never get elected, and I'm saying, well, hopefully that won't happen. But who knows."
—
Follow the author of this story on Twitter: