Singer-songwriter Adele is known for her perfect pitch and thrilling performances, and that's exactly what millions of viewers expected when they tuned into the 58th Grammys award show Monday night.
But shortly after the megastar took the stage to sing "All I Ask," it was clear that something was off. Adele's first performance in four years was disrupted by sound problems.
"The piano mics fell on to the piano strings, that's what the guitar sound was. It made it sound out of tune," the singer tweeted after the show. "S*** happens."
But the 27-year-old artist was not about to let one soundperson's incompetence ruin her evening. Because of the audio blunder, Adele treated herself to a West Coast delicacy: In-N-Out Burger.
"So maybe it was worth it," she wrote.
Because of it though... I'm treating myself to an in n out. So maybe it was worth it.

— Adele (@Adele) February 16, 2016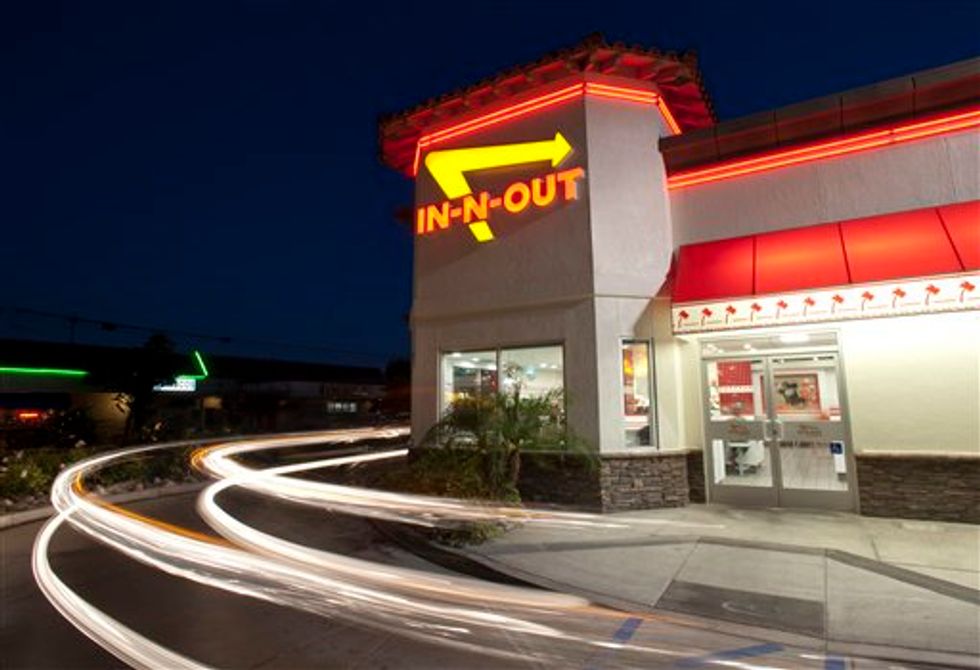 AP Photo/Adam Lau
The 10-time-Grammy-winning star received resounding approval from fans and fellow artists for her coping mechanism of choice:
.@Adele gurl u earned a double double

— On Air/Ryan Seacrest (@OnAirWithRyan) February 16, 2016
@Adele love you

— Perfume Genius (@perfumegenius) February 16, 2016
@Adele hero

— Tegan and Sara (@teganandsara) February 16, 2016
(H/T: ABC News)