Police on Sunday surrounded a Great Falls, Montana, home after receiving 911 calls reporting screams and gunshots. When the cops finally got in, the found a family watching AMC's zombie apocalypse-themed hit show "The Walking Dead."
The 911 calls came in around 7:30 p.m. from a neighbor who said she heard "screaming from a house about someone having a gun," according to the Great Falls Police Department. And when the officers arrived, another local resident helped the officers locate the house.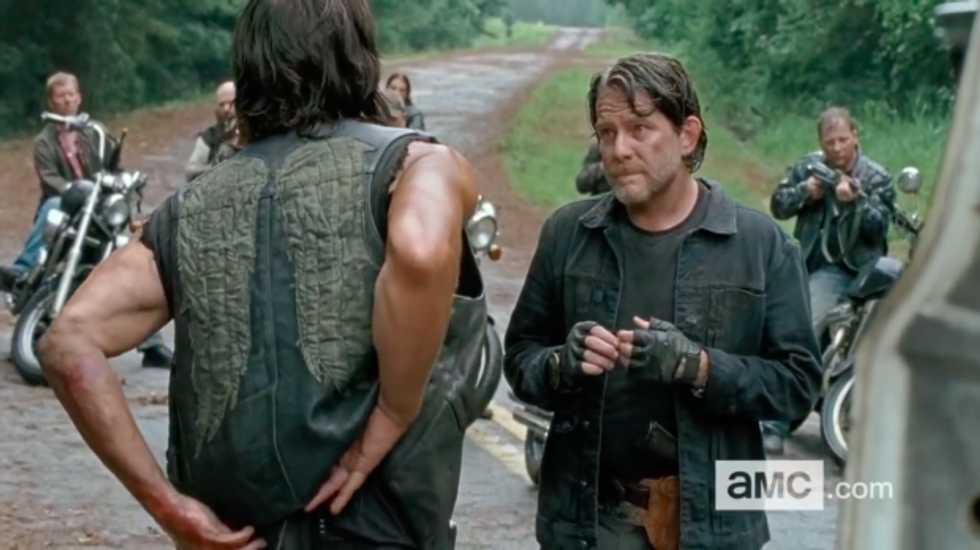 Scene from season six mid-season premiere of AMC's The Walking Dead. (Image source: AMC/YouTube)
Police Sgt. Brian McGraw said the officers surrounded the house, responding to the disturbance which was believed could possibly involve a firearm.
"We had a whole bunch of guys on that one," McGraw said.
The officers' notes reported that they saw "flashing lights" and heard "loud noises" coming from the residence. But after looking closer, the police saw two adults and several children, ages unknown, watching "a show about firearms" with two windows close to the house opened.
At that point, they knew everything was OK.
McGraw said he later found out that the show was the midseason premiere of "The Walking Dead," which chronicles life during a zombie apocalypse — hence the screams and gunshots.
Based on the outcome, no report was required. The police department did not note any comments from the family.
—
Follow the author of this story on Twitter: