A University of Iowa student was expelled earlier this month after referring to a 1991 massacre in an online post. The post, originally written in Chinese, was addressed to the young man's professors.
Hanxiang Ni, 22, was forced to return to his native China after posting on Weibo, a Chinese social media platform akin to Facebook and Twitter, that he would "let [his] professors experience the fear of Gang Lu," according to a translation of the original post.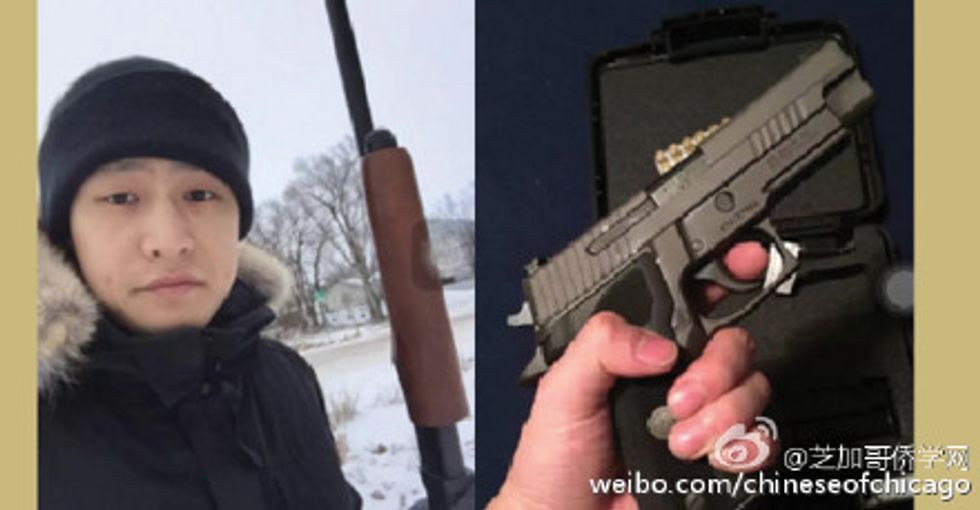 Hanxiang Ni, 22, in a Feb. 1 post on the Chinese microblogging platform, Weibo. (Image source: Weibo)
Ni later argued that the post wasn't meant to be serious, but the alarm it caused was apparently enough for the university to remove him.
In November 1991, Gang Lu, a 28-year-old doctoral graduate at the University of Iowa, shot four faculty members and one student before taking his own life. The massacre happened after Lu's dissertation failed to win a prestigious award.
Ni was expelled immediately after university officials became aware of his post. Due to the expulsion, his student visa was revoked, and he was forced to return home.
The weapons permits that Ni obtained with his student visa were also revoked, Johnson County Sheriff Lonny Pulkrabek told the Daily Iowan. Ni had also acquired a hunting license legally while living in Iowa.
"A case like this is something of an exception," Pulkrabek said. "It's sort of a strange quirk in the law. There are several quirks like this that allow people to get permits."
According to the Gazette in Cedar Rapids, police and federal officials have yet to file charges against Ni.
The news outlet Chinese People's Daily Online reached out to Ni's family, who said the young man had returned to China and is now considering legal options.
Ni's father called his son's post "inappropriate" but wondered whether it merited deportation.
(H/T: New York Daily News)