Eugene Scalia, son of the late U.S. Supreme Court Justice Antonin Scalia, broke his silence Tuesday night about his father's death, and told Fox News host Megyn Kelly what his father would have thought about those who mocked him.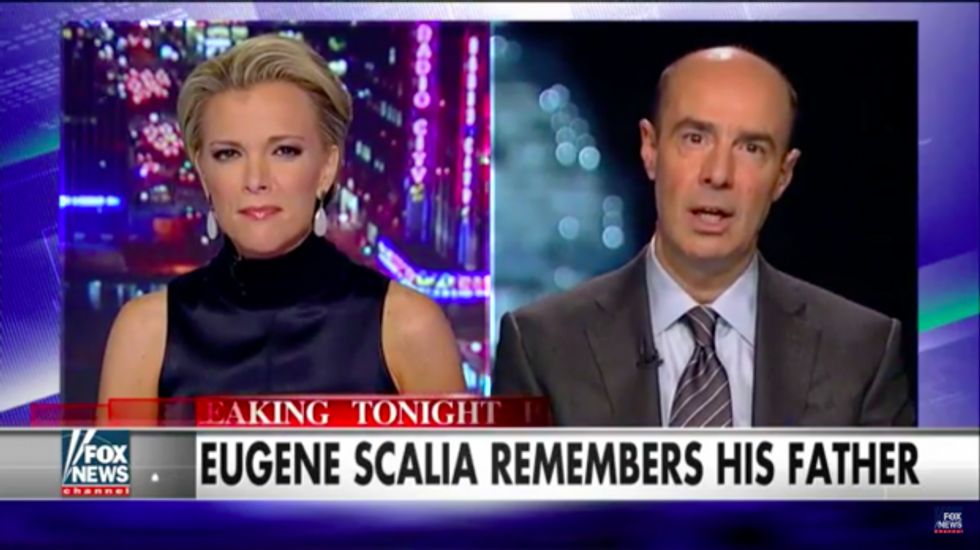 Image source: Fox News/YouTube
"Knowing your dad as you did, do you think he would be caring what others are saying about him, do you think he'd be caring about the nasty press, or any of these remarks?" Kelly asked Scalia, who is also an attorney.
In response, Scalia simply said his dad "got used to that."
"Let me say first of all, that what has really struck my family and me, and meant so much, is all the wonderful things that have been said about our father over the last few days, including by Justice Ginsburg, who was a close friend among others. It's meant a great deal to us," he said.
Scalia went on to say he considers the kind things being said about his father "a special blessing."
"In terms of what people are saying about his jurisprudence, like I said, he kind of got used to grief on that," Scalia said. "What he cared about was the opinions that he wrote and joined, and getting it right as a judge."
According to Scalia, that is the only thing that mattered.
"Whether people agreed with him or not in the media or elsewhere, wasn't really very important to him," he concluded.
Watch the interview:
—
Follow the author of this story on Twitter: