The last thing 71-year-old Tony Pitts figured he'd hear Monday night was a knock on his front door.
It was late, an ice storm was in progress over North Carolina, so Pitts — who's disabled and was in bed watching TV — decided to ignore it.
But about 10 minutes later, the Hickory resident heard pounding against his sliding glass door — and that alarmed him.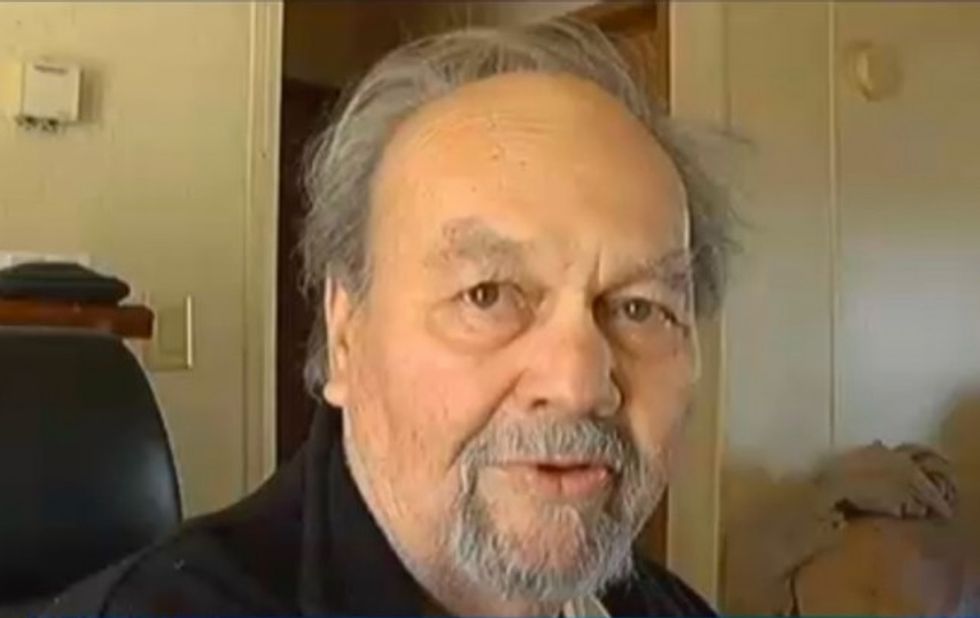 Tony Pitts (Image source: WBTV-TV)
"I heard three loud hits on it," Pitts told WBTV-TV.
So he reached for his .22-caliber pistol — just as the glass shattered.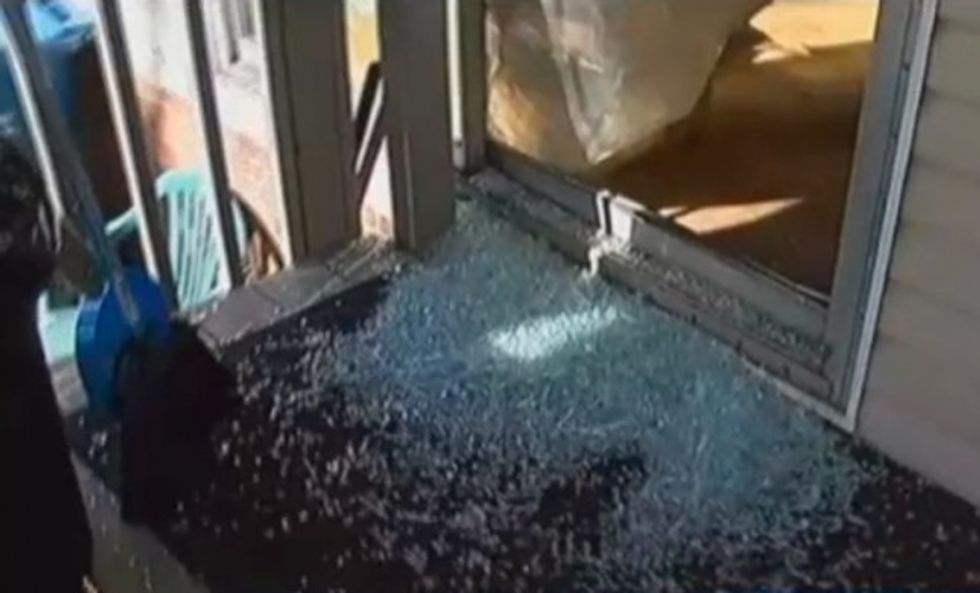 Image source: WBTV-TV
"I got up with the gun and someone was standing in my kitchen, and I started shooting," Pitts told WBTV, adding that "I thought he might kill me." He told WSOC-TV he fired three shots and believed the intruder was hit twice in the chest.
"I hate it had to happen, but it did," Pitts told WBTV. In his WSOC interview he reasoned that when "somebody kicks the door in, I got to do something" and that "if I hadn't shot him, he might have shot me."
The bleeding suspect got away through the broken sliding glass door, scaled a fence and then went to a club nearby and asked for help, WBTV reported. He was in a hospital intensive care unit in stable condition as of Tuesday, the station added.
Investigators haven't yet filed charges against the alleged intruder, WBTV said, and are waiting until he recovers to make a decision.
[sharequote align="center"]"He did the right thing."[/sharequote]
WBTV reported that investigation results will be turned over to the District Attorney regarding a decision on whether Pitts acted properly, but police told WSOC it doesn't appear likely that he'll be charged.
Pitts' friends told WSOC they would've taken the same action if their homes were broken into.
"He did the right thing. I would have done the same thing," Leonard Jennings told the station. "These people are dangerous, you know. Hate to shoot people like that, but these people make you shoot them."
It's happened before to Pitts — and if it ever happens again?
"I would do the same thing," he told WBTV, warning crooks "don't try this house — bad news over here."