Pope Francis suggested that Republican presidential candidate Donald Trump "is not Christian" during remarks that he made while aboard the papal airline on Thursday — and Trump was quick to respond to the pontiff.
"A person who thinks only about building walls, wherever they may be, and not building bridges, is not Christian," Pope Francis said after a reporter asked about Trump, according to the New York Times. "This is not in the gospel."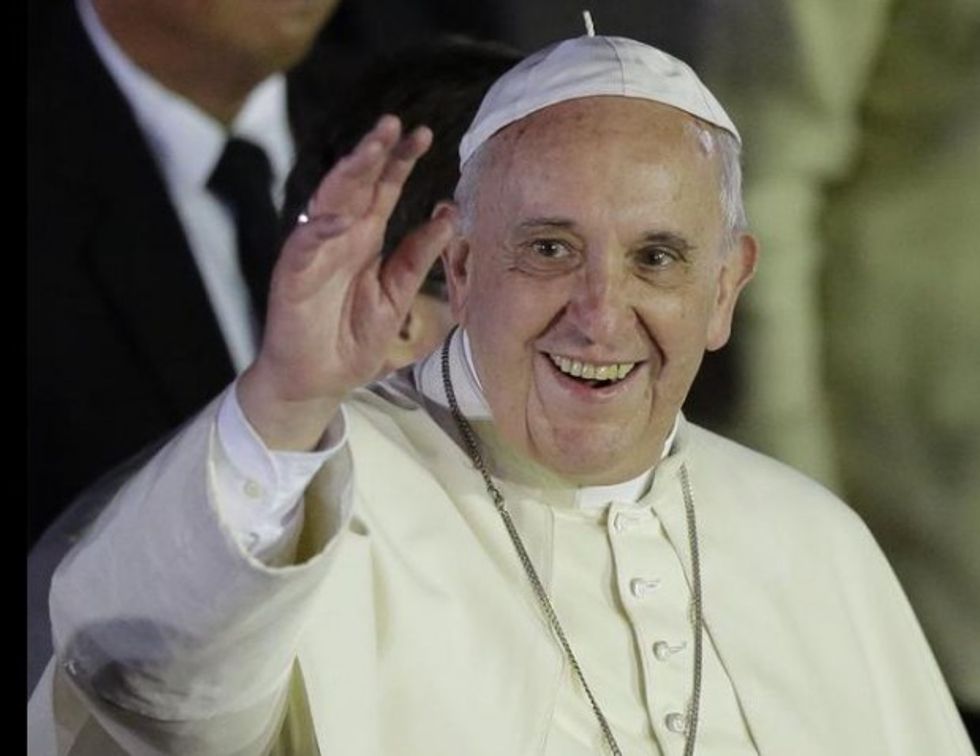 Pope Francis waves to well-wishers upon arrival from Sri Lanka, Thursday, Jan. 15, 2015 at suburban Pasay city, south of Manila, Philippines. (AP/Bullit Marquez)
The comments did come with a caveat, though. After Pope Francis reiterated his criticism, he said, "I say only that this man is not Christian if he has said things like that. We must see if he said things in that way and in this I give the benefit of the doubt."
The "things like that" reference appears to be in relation to the pope's critique of Trump's call to deport illegal immigrants and to build a wall on the U.S.-Mexico border, though the clarification raised questions about how much Pope Francis actually knows about Trump's official stance.
The Republican businessman was quick to respond to Pope Francis, sending the following email statement: "If and when the Vatican is attacked by ISIS, which as everyone knows is ISIS's ultimate trophy, I can promise you that the Pope would have only wished and prayed that Donald Trump would have been President because this would not have happened."
And he wasn't done there. Trump called the remarks "disgraceful" and said that no religious leader "should have the right to question another man's religion or faith."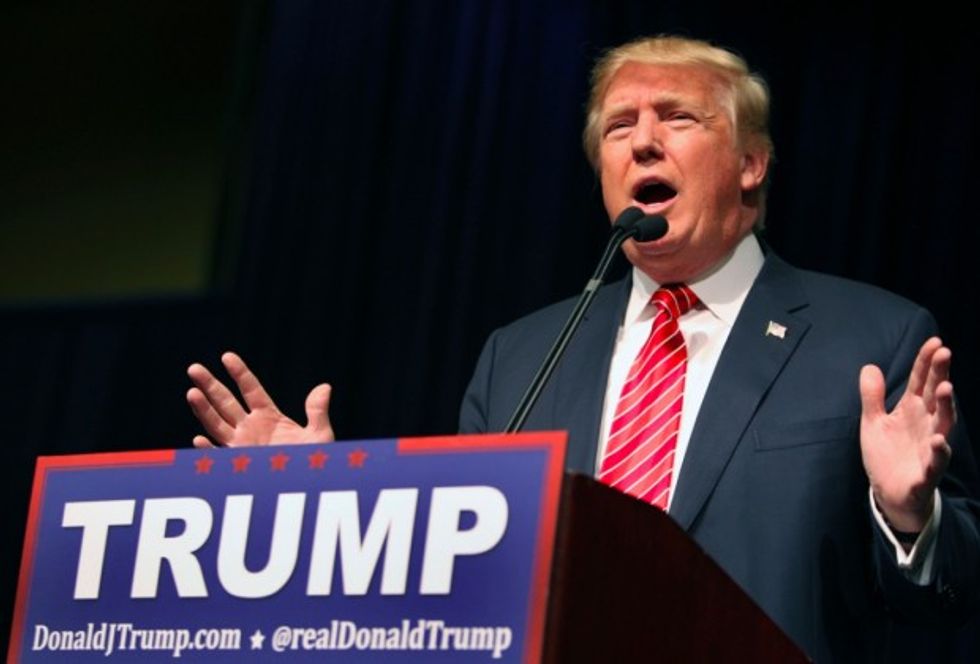 Republican presidential candidate Donald Trump speaks during a rally at the Reno Ballroom and Museum in Reno, Nevada, Sunday, Jan. 10, 2016. (AP Photo/Lance Iversen)
Pope Francis also indicated that he would not advise Catholics on how to "vote or not vote," CNN reported.
The comments came as the pontiff was aboard his plane after his much-publicized trip to Mexico — a trip that Trump has been critical of in recent days, calling Pope Francis "a very political person," as the Times reported.
(H/T: New York Times)