Caitlyn Jenner, who publicly transitioned from male to female last year, says being a conservative Republican has been more difficult than being a transgendered woman.
Speaking to a large group of students at an event at the University of Pennsylvania earlier this week, Jenner said, "I have gotten more flak for being a conservative Republican than I have for being trans."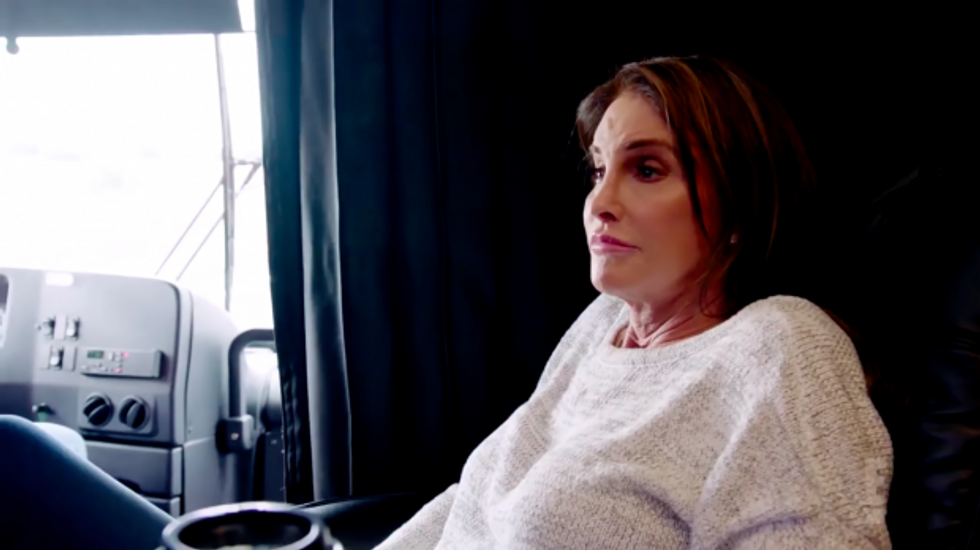 Image source: E!/YouTube
According to a local Pennsylvania news blog, Jenner's statement was sparked by a question from a student, asking the E! star why she isn't an "ardent Democrat, given the party's embrace of transgender rights."
Buzz Bissinger, who broke the story about Jenner's gender transition last June, was moderating the question-and-answer session and defended Jenner's political beliefs, saying, "Just because you change gender doesn't mean you change your core beliefs."
Jenner went on to address headlines that suggested she may have gone through the transition for the attention and the money, telling the students that there is "no way" that is the case.
"I don't need the money, so I don't understand that claim. No one transitions for financial gain — no way," she argued. "You don't do it unless you know deep down in your soul that it's the right thing to do. If I can't be honest with myself about what I'm doing, I'm no good for anything."
One student asked Jenner what it is like being a role model for the LGBT community, a title Jenner denied.
"I'm not a role model," Jenner said. "I'm so new to this community I don't expect to be one."
—
Follow the author of this story on Twitter: