A Las Vegas newspaper reported Friday a potential threat to Democratic presidential candidate Hillary Clinton.
According to the Review-Journal, a man who identified himself as Don Schubert attempted to submit an obituary notice for Clinton.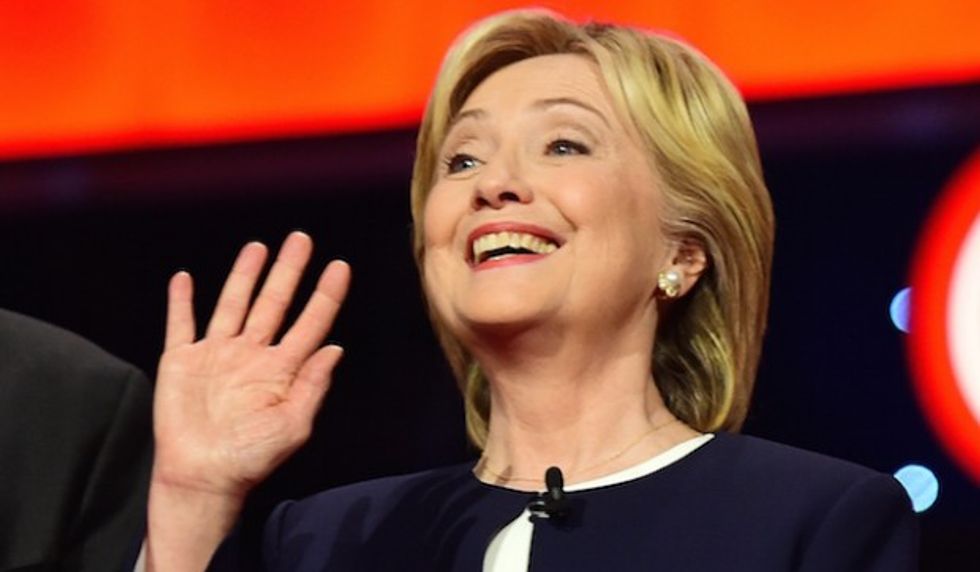 Presidential hopeful Hillary Clinton waves on stage during the first Democratic presidential debate in Las Vegas, Nevada on October 13, 2015. (Image source: AFP photo/ Frederic J. Brown)

Schubert was asked to leave the Review-Journal's building lobby after filing a standard obituary form that identified the deceased as Hillary Rodham Clinton, listing her date of death as Saturday Feb. 20, 2016 — the same date as the Democratic Party presidential caucuses.
The man had reached out to the outlet before, just after last month's Iowa causes. Schubert reportedly called the Review-Journal newsroom to complain about the coin flips that determined the outcome of some of the caucuses.
After the odd incident occurred Friday, Schubert returned to his vehicle — a maroon Toyota Prius covered in several Bernie Sanders campaign stickers. According to a security guard who witnessed Schubert leaving the premises, the man was also wearing a Sanders sticker on his shirt.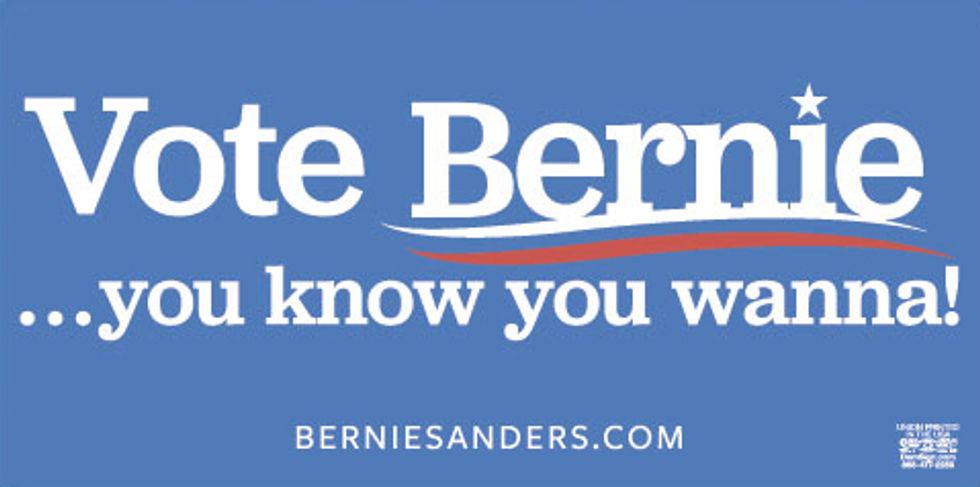 Image source: BernieSanders.com

Security officials at the Review-Journal reported Schubert to the Secret Service.
According to Sanders' official campaign website, "Don Schubert's House" in Long Beach, Califorina, is listed as the site of a volunteer phone bank.
Schubert told the Review-Journal he had been contacted by a Secret Service agent Friday evening. He said he told the agent the obituary attempt was mere "political humor," a tongue-in-cheek reference to Clinton losing Saturday's Nevada caucuses.
Schubert said the agent told him that he could be arrested for such actions, but that the agency wasn't planning on taking action at this time.
The Review-Journal reached out to the Sanders and Clinton campaigns Friday evening. Neither responded to requests for comment.
(H/T: Review-Journal)