Former NBA first-round draft pick Delonte West is making headlines after a fan spotted him in the Houston area without shoes.
According to TMZ Sports, a basketball fan spotted West outside of a Jack in the Box around 10 p.m. sometime last week. The fan said West was not wearing any shoes, and by the looks of West in the fan's pictures, he was also very disheveled.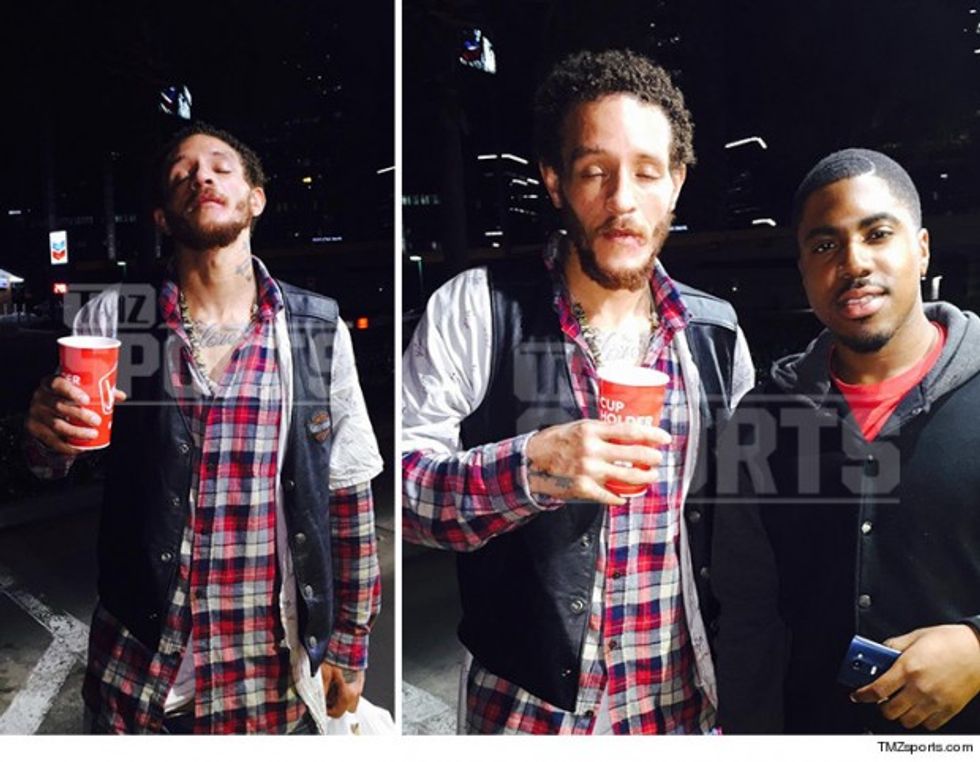 Image source: TMZ Sports
When the fan approached West to confirm his identity, West replied, "I used to be, but I'm not about that life anymore."
According to Complex Sports, the fan who interacted with West originally posted his photos and interaction on Instagram — before later deleting his caption, which read:
"Bro had hospital robe on like he escaped from the psych ward or some sh*t. I asked wat happened and he said life…….damn!!"
In 2011, it was revealed that West had a history of bipolar disorder and that he took medication regularly to help him with his condition.
During his time in the NBA, West played for a number of teams, including the Boston Celtics, Seattle SuperSonics, Cleveland Cavaliers and the Dallas Mavericks, before playing in Europe and American D-Leagues.
(H/T: The Bleacher Report)
—
Follow the author of this story on Twitter and Facebook:
[facebook //www.facebook.com/plugins/like.php?href=