Republican presidential candidate Ohio Gov. John Kasich signed legislation Sunday that will bar some state funds from going to Planned Parenthood.
While the legislation doesn't specifically name Planned Parenthood, it prevents the state of Ohio from contracting with any organization that provides or promotes abortions. Planned Parenthood is the nation's largest abortion provider.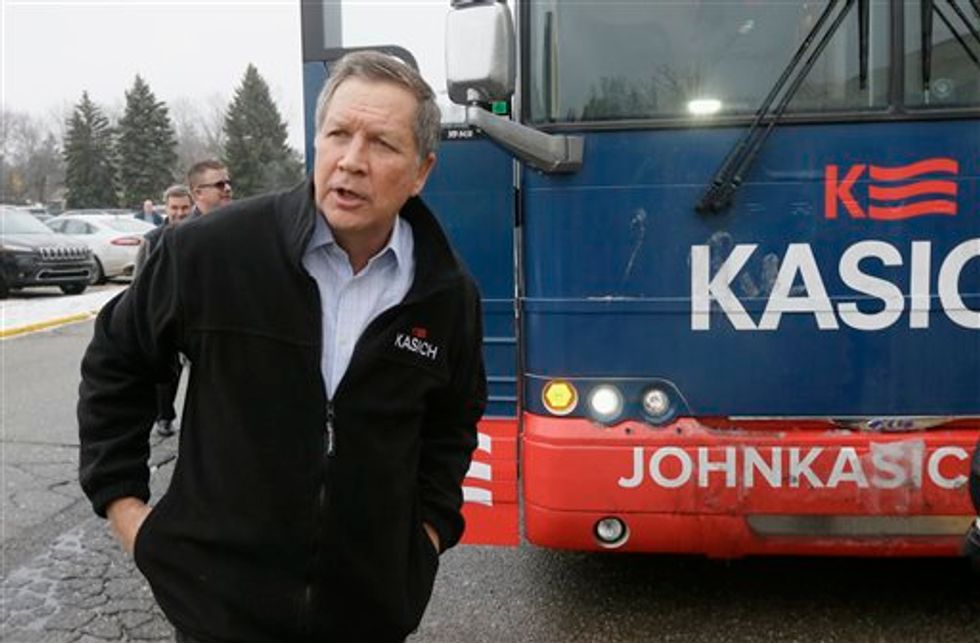 Republican presidential candidate Ohio Gov. John Kasich arrives for a town hall meeting Feb. 16 in Livonia, Mich. (AP Photo/Carlos Osorio)
According to the Cleveland Plain Dealer, the bill will redirect approximately $1.3 million in state funds away from Ohio's 28 Planned Parenthood clinics in favor of federally qualified health centers and health departments.
"Thanks to the pro-life leadership of Governor Kasich and his work with Ohio Right to Life, Ohio's abortion industry is shrinking," Mike Gonidakis, president of Ohio Right to Life, said in a statement. "As Planned Parenthood haggles over the hearts and brains of aborted babies, Ohio Right to Life is marking history with legislation that is both ethically consistent and fiscally responsible."
Planned Parenthood is facing allegations that they are trafficking aborted fetal body parts following the release of a series of undercover videos of its executives. Spokespersons for the organization have denied illegal conduct.
Cecile Richards, the president of both Planned Parenthood and the Planned Parenthood Action Fund, said in a statement that the legislation "will have devastating consequences for women across Ohio."
After the release of the videos, several states defunded Planned Parenthood. The organization has challenged those decisions in court.
—
Follow Kate Scanlon (@kgscanlon) on Twitter