An unnamed staffer for GOP Sen. Ted Cruz's presidential campaign gave a brutal quote to CNN on Monday, speculating that the campaign is "done."
Yikes. Someone on Team Cruz just went rogue. https://t.co/Igv34Ob4Ir https://t.co/dsXWruJxr8

— Sahil Kapur (@Sahil Kapur) 1456191789.0
/
"The Cruz campaign has to focus on getting basic campaign techniques right," an unnamed "Republican operative" working for the Cruz campaign told CNN. "I don't think Cruz can win the nomination at this point. I think his campaign is done."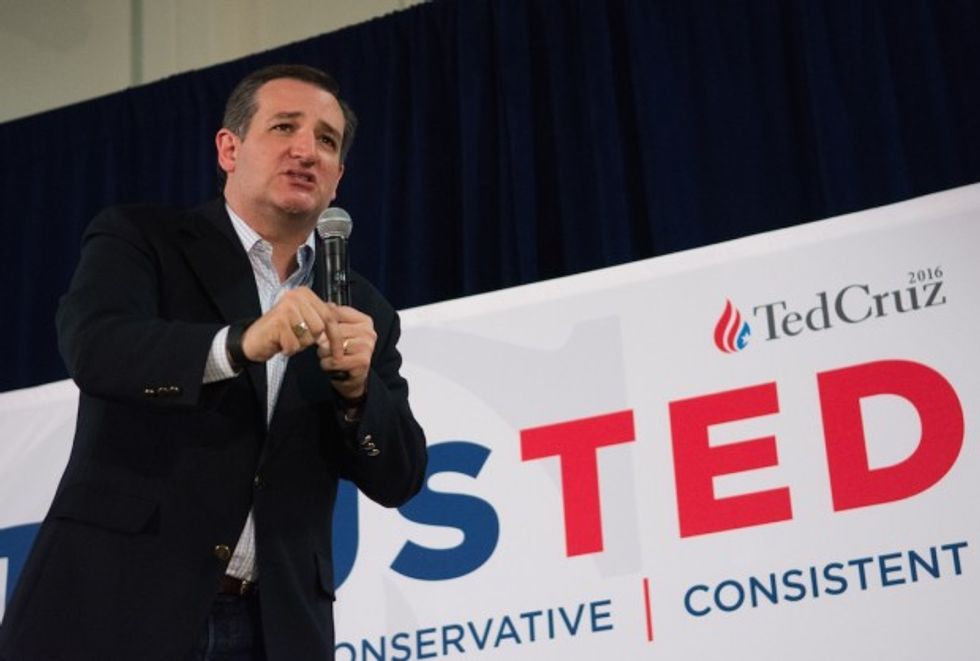 Republican presidential candidate Sen. Ted Cruz (Texas) delivered an address in Reno Monday night. (David Calvert/Getty Images)
On Monday, Cruz asked for the resignation of his spokesman Rick Tyler after Tyler pushed a false story about Sen. Marco Rubio (R-Fla.) on social media.
The resignation comes as other campaigns — including those of Rubio, neurosurgeon Ben Carson and businessman Donald Trump — are trying to paint Cruz as dishonest.