Austin Glowacki is only 5 years old, but the tiny golfer has already accomplished what many golfers only dream about — scoring a hole-in-one.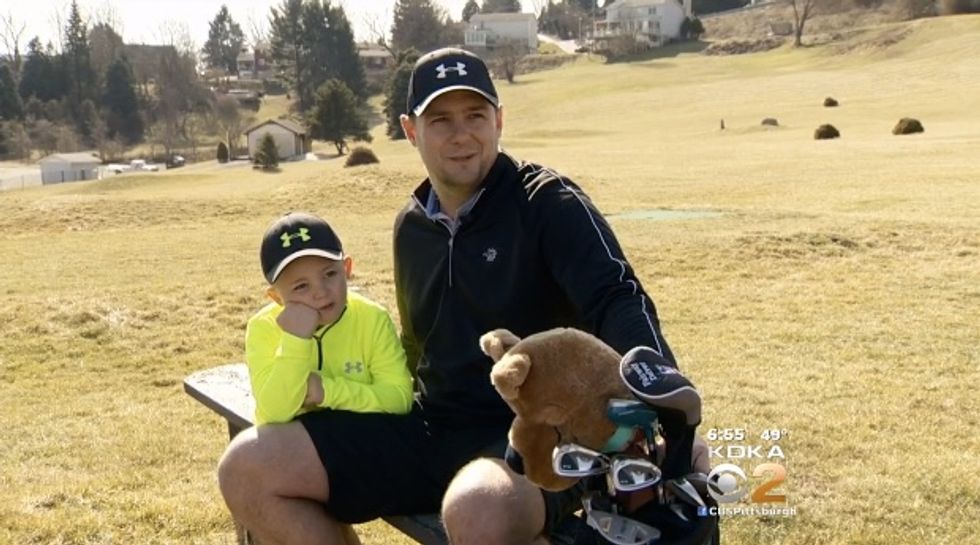 Image source: KDKA-TV 
The little Glowacki was playing golf with his father, Jason, at the Practice Golf Center in Jefferson Hills, Pennsylvania, when they approached the 74-yard, par 3 seventh hole. While not exactly PGA length, the seventh hole is no "gimme." The hole has a sand trap on one side of the tiny green and a water hazard on the other.
His dad told KDKA-TV that he doubted Austin could get the ball all the way to the green. The youngster's drive "caught the front of the green, took two hops and went in the cup," Austin's dad told the TV reporter.
Jason Glowacki was not recording his son's play, until father and son watched the ball roll into the cup and Austin ran towards the green.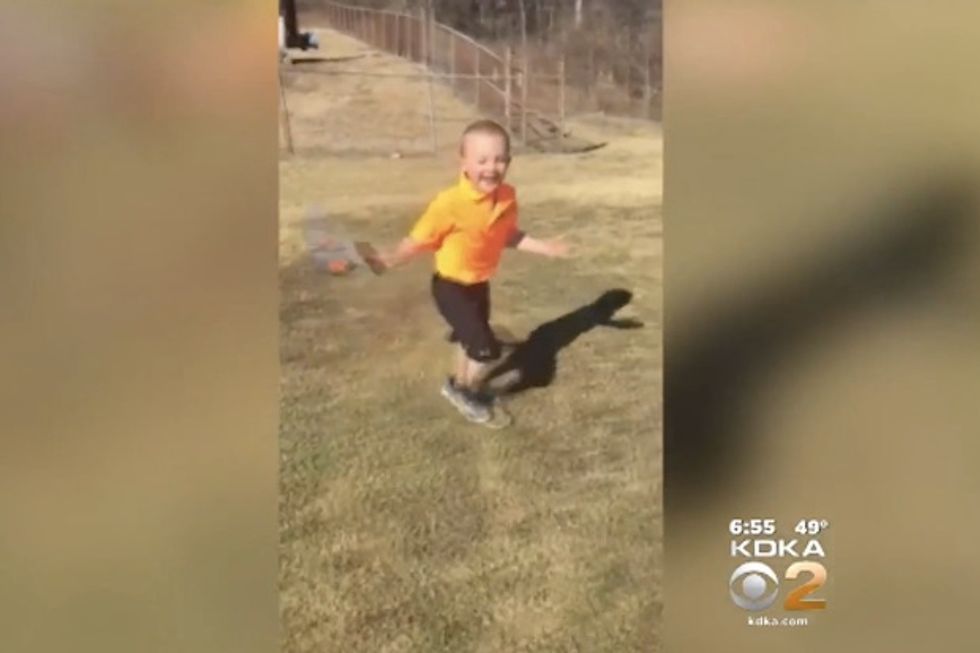 Image source: KDKA-TV 
Dad's cell phone video captured the 5-year-old boy and his father getting emotional over the hole-in-one.
(H/T: KDKA)
—
Follow the author of this story on Twitter and Facebook: