© 2023 Blaze Media LLC. All rights reserved.
As Gov't Tries to Force Apple to Crack iPhone, Here's What Company Is Reportedly Doing Behind Scenes
"This is the first time that Apple has been included in their own threat model."
Apple has ordered its engineers to develop new security measures for the iPhone that would be impossible for even the computer giant to break, according to a Wednesday report.
Sources close to the company told The New York Times that the enhanced security measures are being created as the federal government attempts to force Apple to write computer code allowing the FBI to access data on an iPhone used by one of the San Bernardino terrorists.
"This is the first time that Apple has been included in their own threat model," security researcher Jonathan Zdziarski told the Times. "I don't think Apple ever considered becoming a compelled arm of the government."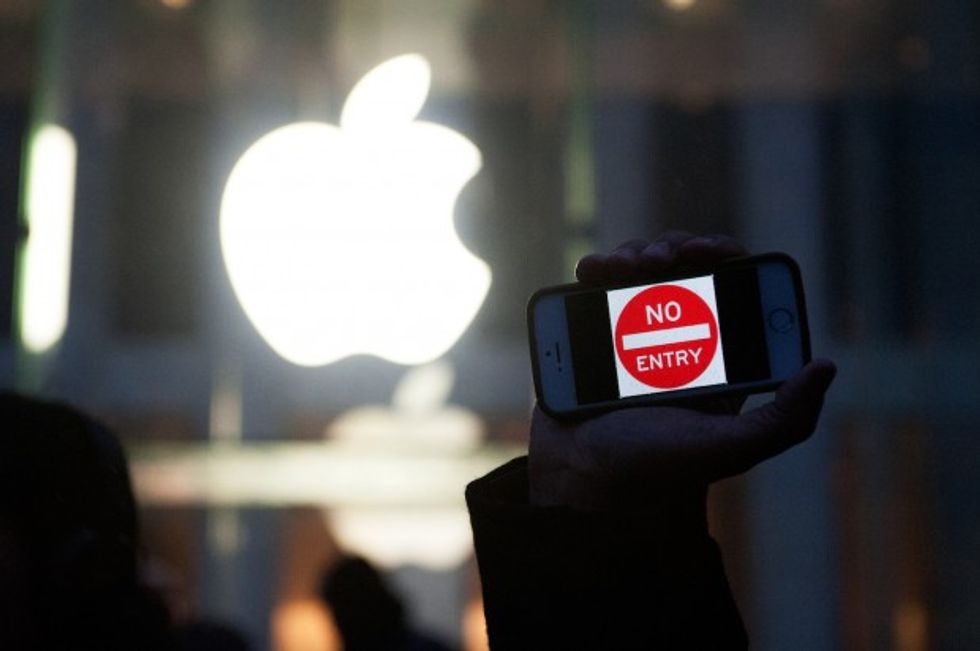 Bryan Thomas/Getty Images
The report came as Apple CEO Tim Cook told ABC News in an interview that creating such software would be the "software equivalent of cancer."
"We think it's bad news to write. We would never write it. We have never written it -- and that is what is at stake here," he said. "We believe that is a very dangerous operating system."
In the ABC News interview, Cook repeatedly contended that such a code would jeopardize millions of iPhones to security breaches, possibly exposing private information stored on the phones of customers to those who would do harm.
Cook additionally argued the U.S. was headed down a slippery slope.
"If a court can ask us to write this piece of software, think about what else they could ask us to write -- maybe it's an operating system for surveillance, maybe the ability for the law enforcement to turn on the camera," he said. "I don't know where this stops. But I do know that this is not what should be happening in this country."
Cook added that he planned to personally reach out to President Barack Obama on the issue and would fight the case to the Supreme Court if he needed to.
"This case is not about one phone," Cook said today. "This case is about the future. ... If we knew a way to get the information on the phone -- that we haven't already given -- if we knew a way to do this, that would not expose hundreds of millions of other people to issues, we would obviously do it. ... Our job is to protect our customers."
—
Follow the author of this story on Twitter and Facebook:
Want to leave a tip?
We answer to you. Help keep our content free of advertisers and big tech censorship by leaving a tip today.
more stories
Sign up for the Blaze newsletter
By signing up, you agree to our
Privacy Policy
and
Terms of Use
, and agree to receive content that may sometimes include advertisements. You may opt out at any time.