Conservative activist David Barton joined Glenn Beck Wednesday to discuss a man they believe to have been lost in U.S. black history: Wentworth Cheswell, the country's first African-American to hold elective office.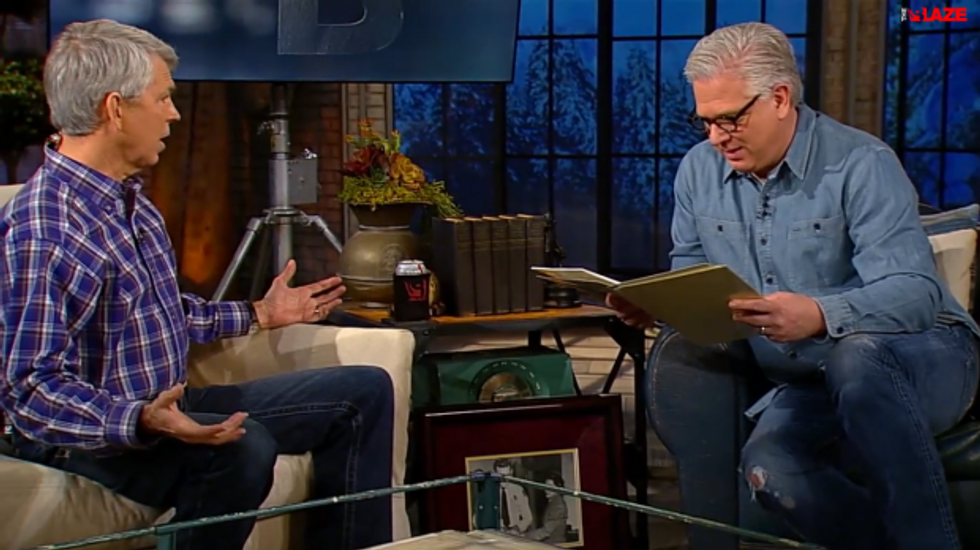 Image: TheBlaze TV
Barton, a self-styled historian, explained that Cheswell was elected for the first time in 1768 and reelected for the next 49 years.
"How come we never hear about the first black [elected to office]?" Barton asked.
Cheswell, though not well-known, held eight different offices during his time in public service in New Hampshire. There is not much information about Cheswell available, but it is known that he was the son of Hopestill Cheswell, a free black man, and Katherine Keniston Cheswell, a white woman.
Cheswell acquired a formal education, which was rare at that time, and went on to serve as constable, assessor, town auditor, coroner and a selectman, as well as other positions. As for why people don't know anything about him, Barton says it's because he was from New England, where slavery was much less prominent.
"How come we don't know his name?" Beck asked.
"That's a wholesome story, I would think. Wouldn't you want to talk about the first black elected to office in America?" Barton said. "But, you see, that's the New England side, and we do the bad and the ugly, but we don't do the good."
Complimentary Clip from TheBlaze TV The full episode of The Glenn Beck Program, along with many other live-streaming shows and thousands of hours of on-demand content, is available on just about any digital device. Click here to watch every Glenn Beck episode from the past 30 days for just $1!
—
Follow the author of this story on Twitter and Facebook: