A reporter pressed House Minority Leader Nancy Pelosi about political parties "using the rules to their advantage" when it comes to nominating and confirming a new Supreme Court justice in an election year – but it was clear she didn't like it.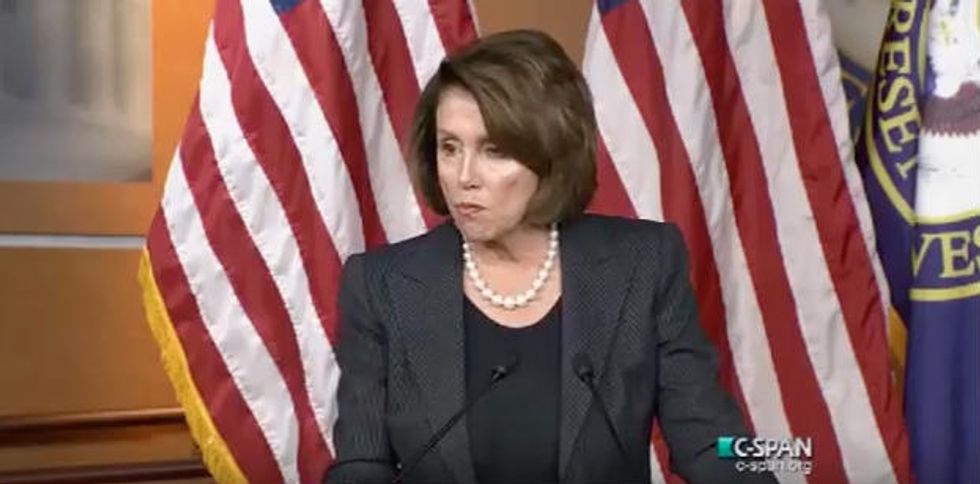 Image source: YouTube
"I get your point, but your point isn't well-taken," Pelosi fired back at the reporter.
"I don't remember anybody saying there that the president should not appoint and we will not even interview his appointee. We will not have a hearing," Pelosi said of previous instances in which congressional Democrats have shown resistance to confirming a Republican president's supreme court nominee.
Pelosi added that the Constitution says "the president will nominate and the Congress – the Senate – shall act upon that nomination."
"Not to even interview, to say we're never going to interview anyone he names, and we're not going to have a hearing on the subject," Pelosi said, "that just flies in the face of what the intention was of Congress."
In 1992, Vice President Joe Biden implored then-President George Bush not to nominate a new Supreme Court justice "in the full throes of an election year."
Watch Pelosi's reaction to the reporter's questioning below:
–