A seller in the U.K. has placed a "highly haunted" Bible on eBay, asking prospective buyers for a stunning $180,000 to purchase the holy book.
The seller claims that a friend who owns the book was "attacked several times by spirits" soon after gaining possession of it, and is so terrified that she no longer wants it.
It's a wild claim that gets even more bizarre as one reads through the item description.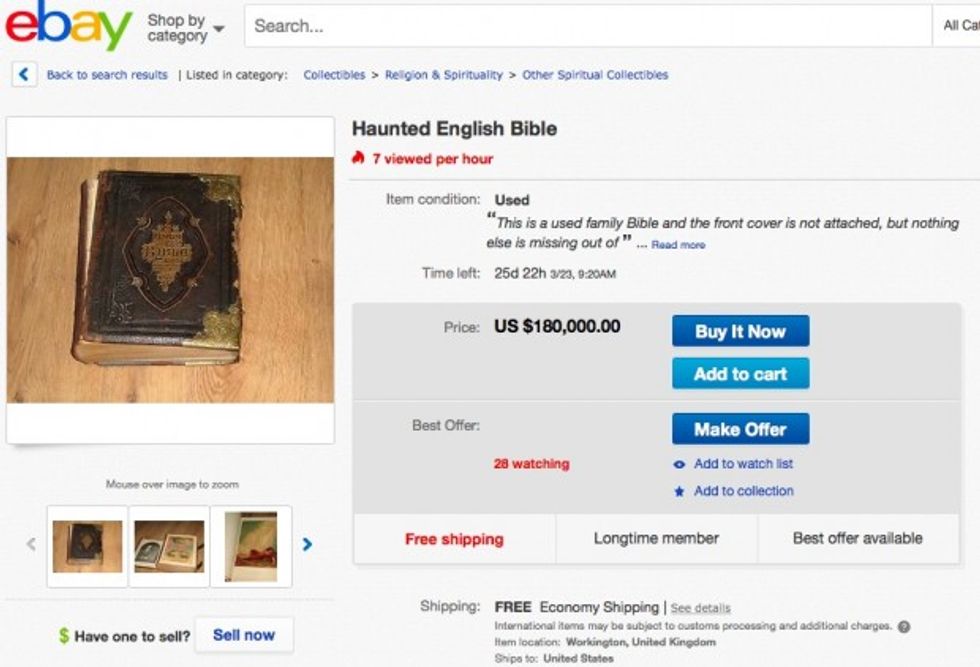 A screen shot of the eBay Bible sale
"The last time she was attacked, she was pulled by her hair and dragged down the stairs getting bruises all over her body, which is when she thought enough was enough and she decided to give it to me so I could keep it for her in my empty house in Cumbria (England), while I was living in America," the official item description reads.
The seller continued, "She didn't want to get rid of it then, as it had sentimental values to her."
The seller, known as "freddy1eagle," said that he or she is also "scared of keeping it." For the time being, the book is apparently in an empty room inside of a "local ancient church."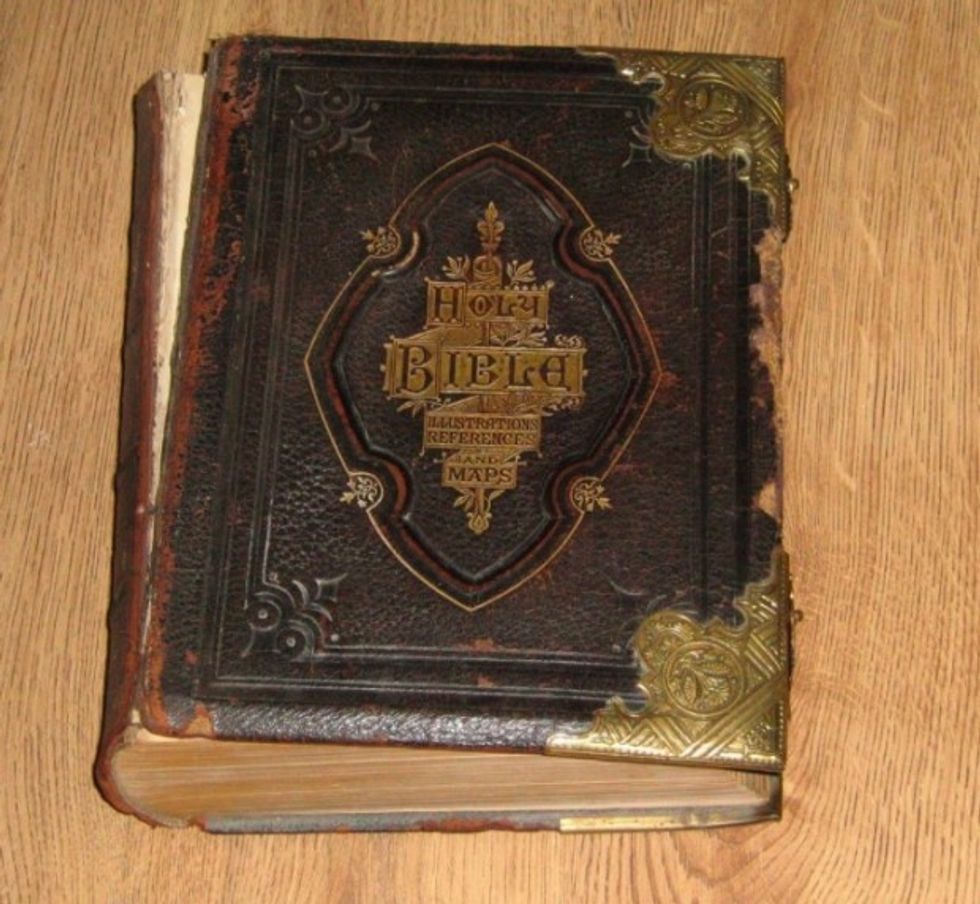 The supposedly "highly haunted" Bible (eBay/freddy1eagle)
"I decided to put it up for sale, but because I know it is a very valuable antique item with its cover being leather, and having both black & white and colorful pictures throughout the whole book, which as I have been told dates back to the 1800s, hence the high staring bid!" he or she wrote.
The text concludes by saying that psychics examined the Bible and found that "many spirits are attached" to it, offering up a cryptic warning to anyone who has enough money to purchase it.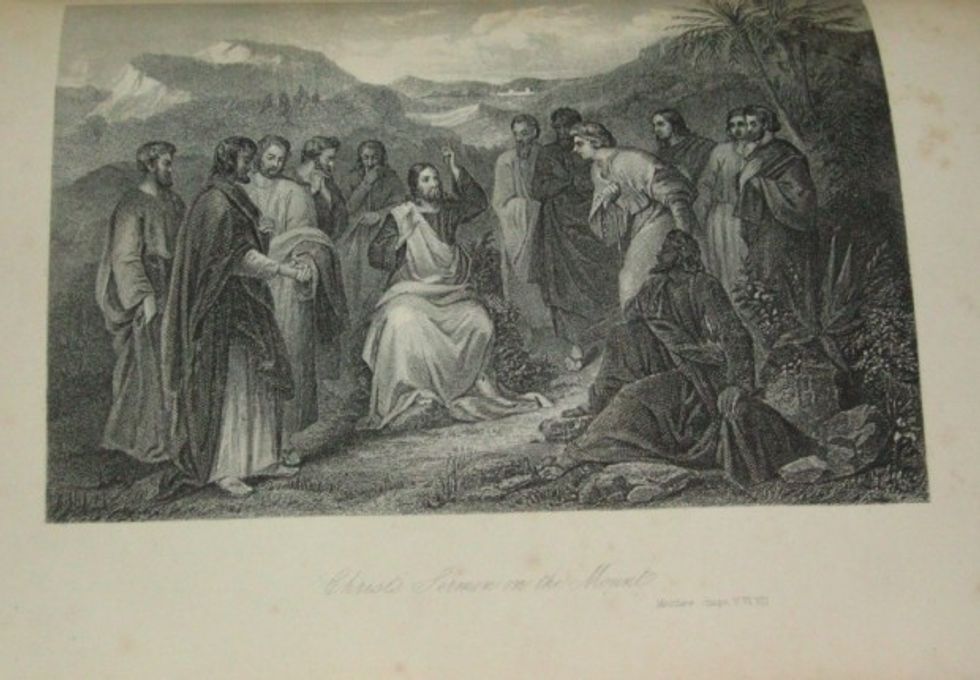 Inside the supposedly "highly haunted" Bible (eBay/freddy1eagle)
"I accept no responsibility for any poltergeist activities that this Bible might bring into your dwellings," he or she said. "And I'm not to be held accountable to any incidents of the sort."
An offer for £50,000 was already reportedly turned down, as the seller believes that the Bible holds the power to bring in a larger sum, the News & Star reported.
(H/T: The Sun)
--
Follow the author of this story on Twitter and Facebook: