WASHINGTON (AP) -- U.S. officials say the Pentagon has launched a newly aggressive campaign of cyberattacks against Islamic State militants, in a targeted effort to erode the group's abilities to use social media and the Internet to recruit fighters and inspire followers.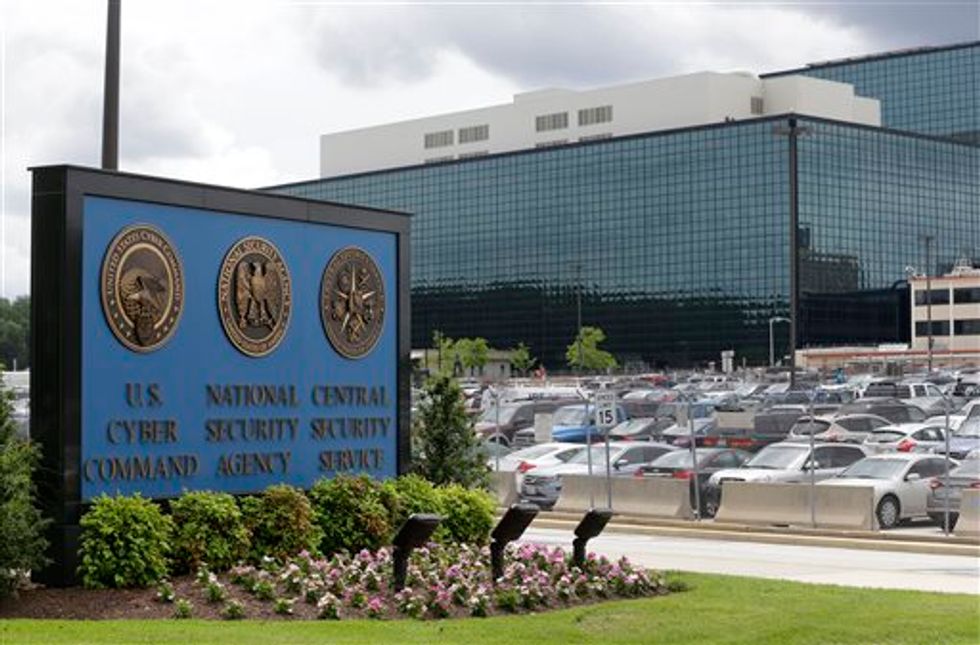 The NSA Headquarters in Fort Meade, Maryland, June 6, 2013. (AP Photo/Patrick Semansky, File)
The surge of computer-based operations by the U.S. Cyber Command began shortly after Defense Secretary Ash Carter prodded commanders at Fort Meade, Maryland, last month to ramp up the fight against the Islamic State group on the cyber front.
U.S. officials say operations launched out of Fort Meade have focused on disrupting the group's online activities. They include efforts to prevent the group from distributing propaganda and videos, and from recruiting via social media.
The officials weren't authorized to discuss the matter publicly, so they spoke on condition of anonymity.
–