A Jewish rabbi published an open letter to Republican presidential candidate Ted Cruz this week, imploring him to stop using the phrase "Judeo-Christian values" to "exploit" the Jewish religion.
"The Constitution entitles you to your opinions and religious beliefs and even affords you the right to express those convictions in your pursuit of public office," wrote Rabbi Salomon Gruenwald of the Hebrew Educational Alliance in Denver, Colorado. "But as a Jew and a rabbi, I am writing to ask you to please leave me, Judaism and my people out of your rhetoric."
He continued, "Don't use 'Judeo-Christian' to try to appropriate my religion and my people's history to advance your agenda."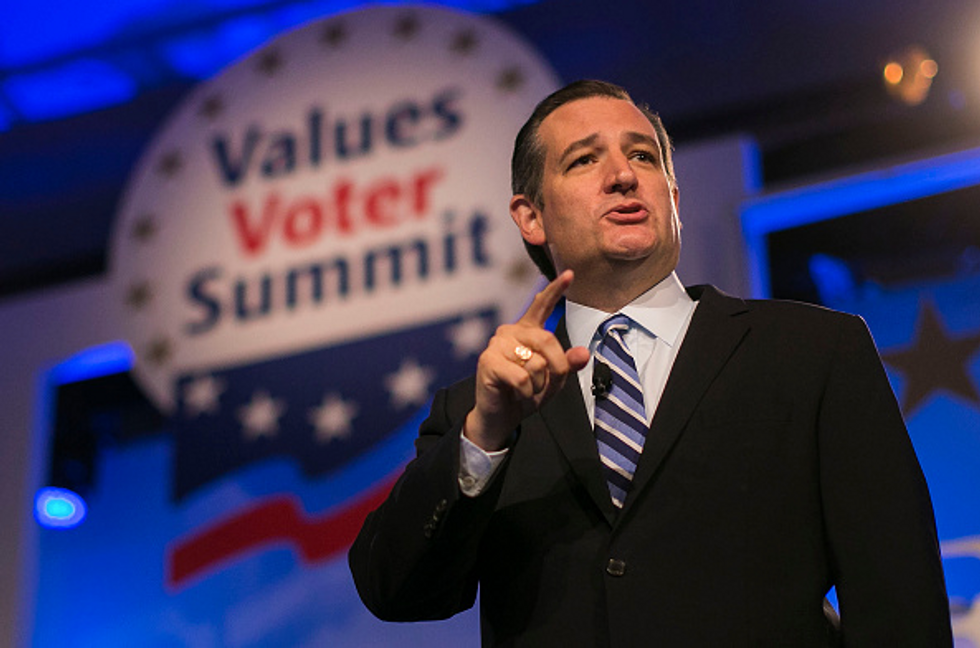 Republican presidential candidate Sen. Ted Cruz, R-Texas, speaks at the Values Voters Summit at the Omni Shoreham hotel in Washington D.C., Friday, September 25, 2015. (Al Drago/CQ Roll Call)
Gruenwald said that Judaism and Christianity do share similar beliefs and values, but that he and Cruz read the Bible "very differently," thus coming to vastly divergent conclusions about what's in the text.
Despite supporting individuals of different theological persuasions coming together to share their beliefs, the rabbi explained exactly why he takes issue with Cruz's use of "Judeo-Christian."
"Your particular brand of Christianity bears little resemblance to the Judaism I practice, and when you use the term 'Judeo-Christian' to really mean 'Christian,' you erase the distinctions between our faiths — and you essentially erase Jews," Gruenwald wrote. "It is well documented that you subscribe to a theology known as dominionism."
The rabbi described dominionism as a belief that "asserts that the American government and the institutions of society should be dominated by fundamentalist Christians and that our laws should be modeled on a literal interpretation of Biblical precepts."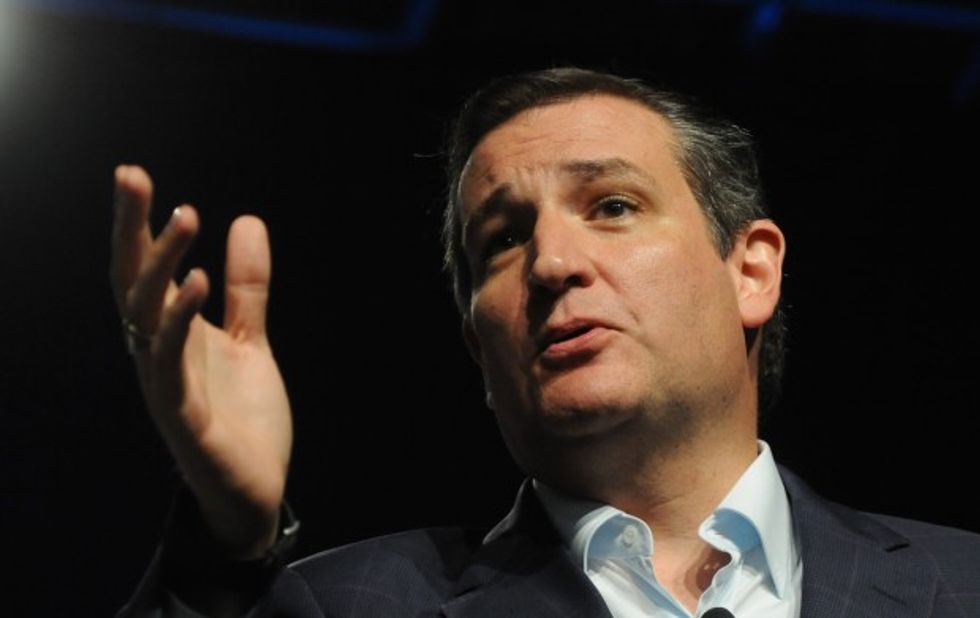 GOP presidential candidate Ted Cruz (Steve Pope/Getty Images)
Gruenwald went on to say that he would allow other Christians to assess whether these purported beliefs were theologically sound, but that, for his part, he would be asking Cruz to "stop implicating my religion and me in your plans."
The rabbi continued:
When you use the term "Judeo-Christian," you give your particular brand of Christian ideology a veneer of universalism it does not merit. It is misleading to suggest that your ideas are part of a "Judeo-Christian tradition." The term "Judeo-Christian" was originally coined in the 1930s by liberal Christians and Jews who sought to encourage ecumenical relations between those two faiths for the purpose of fighting the growing racism, xenophobia and nativism of that time. But in the 1950s the term was adopted by political conservatives who used the phrase "Judeo-Christian values" as a cudgel in the fight against fellow Americans they accused of being "Godless communists." And since the 1970s the call for a return to so-called "Judeo-Christian values" has been used by the Christian right as code language to their base for a particular brand of conservative policies that are anything but inclusive.

And while I'm at it: Please leave Israel out of this, too. You claim to love and support the state of Israel and, as with "Judeo-Christian," you invoke your love of Israel to bolster your bellicose foreign policy. You recently invited the endorsement of Pastor Mike Bickle of the International House of Prayer. Bickle, like many evangelical Christian Zionists, believes we are living in the "end times" and that Jesus will return any day now to take up good Christians in the Rapture, leaving the rest of us to languish in a millennium-long war whose battlefield will be the land of Israel. Bickle, among other meshugas (that's Jewish for "crazy-talk"), teaches that Hitler was a "hunter" sent by God to drive the Jewish people to resettle Israel, thereby hastening the battle of Armageddon. But instead of distancing yourself from Bickle, you've embraced his endorsement. If this is what support for Israel means to you, you can keep your support, along with your "Judeo-Christian" theology.
Read the entire open letter here.
(H/T: Forward)
--
Follow the author of this story on Twitter and Facebook: