The Christian Post, a website that describes itself as the largest evangelical news site in the U.S., has, for the first time in its existence, taken a specific editorial position in a presidential race, telling its readers that Donald Trump is "especially bad."
"We the senior editors of The Christian Post encourage our readers to back away from Donald Trump," opens an op-ed from the site's senior editors. "As the most popular evangelical news website in the United States and the world, we feel compelled by our moral responsibility to our readers to make clear that Donald Trump does not represent the interests of evangelicals and would be a dangerous leader for our country."
The text of the op-ed, titled, "Donald Trump Is a Scam. Evangelical Voters Should Back Away," continued, "Trump claims to be a Christian, yet says he has never asked for forgiveness."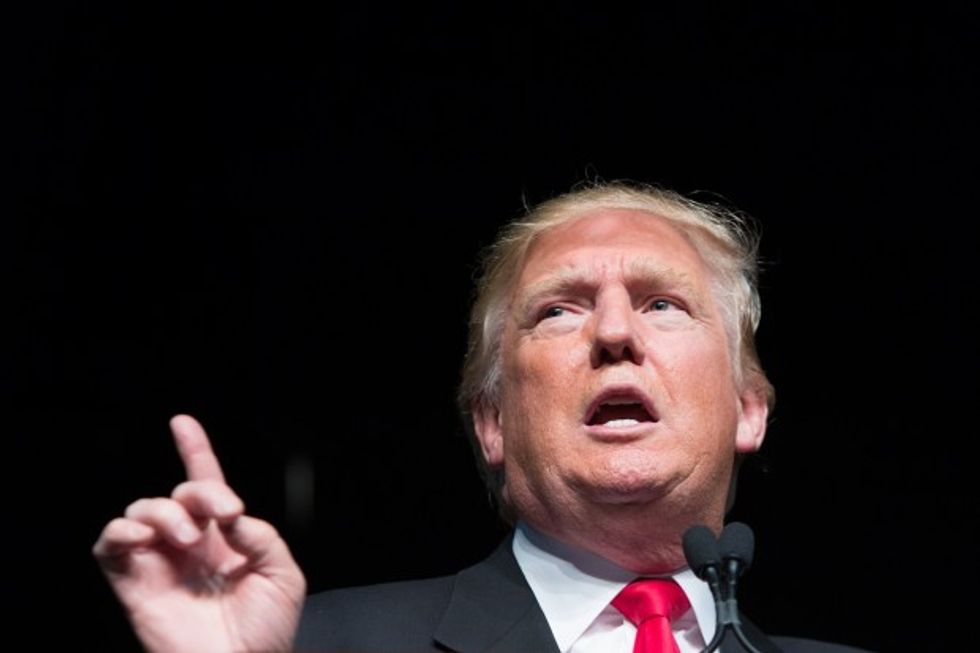 Donald Trump speaks during a campaign rally at the Georgia World Congress Center, Feb. 21, 2016. (Getty Images/Branden Camp)
The senior editors of the Christian Post went on to say that Trump also does not demonstrate the "fruit of the spirit," which are discussed in Galatians 5:22-23. Those verses read, "But the fruit of the Spirit is love, joy, peace, forbearance, kindness, goodness, faithfulness, gentleness and self-control. Against such things there is no law."
The statement goes on to call Trump "a misogynist and philanderer" who "demeans women and minorities," saying that he is making promises that he will not be able to deliver on as president. But the senior editors of the Christian Post said that the "most frightening part" of a Trump presidency would be his claim that he would ignore Constitutional parameters if elected.
"His preferred forms of communication are insults, obscenities and untruths," the text continues. "While Christians have been guilty of all of these, we, unlike Trump, acknowledge our sins, ask for forgiveness and seek restitution with the aid of the Holy Spirit and our community of believers."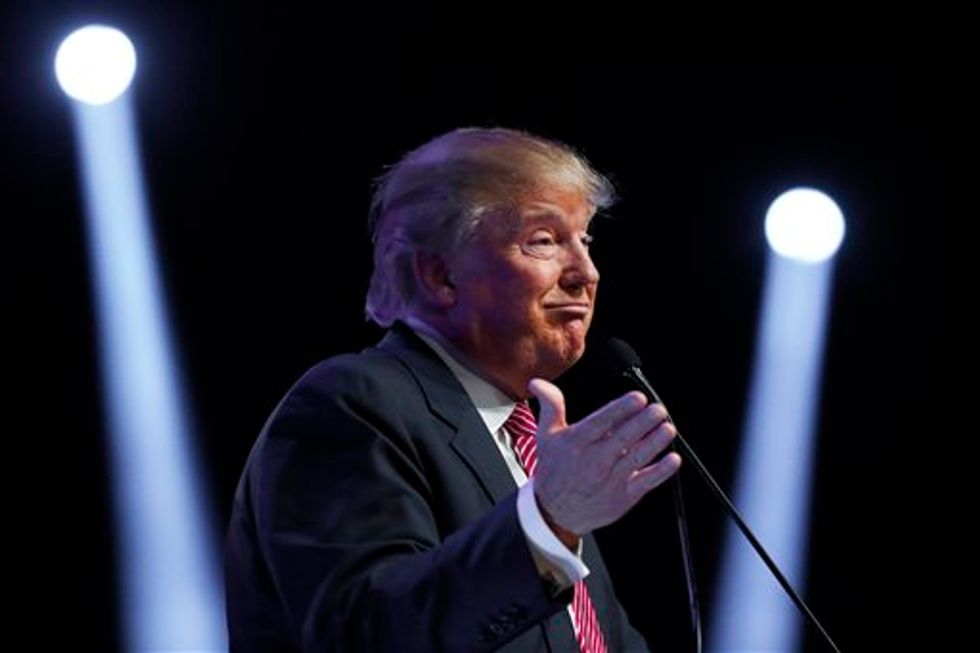 Republican presidential candidate Donald Trump speaks during a campaign stop Monday, Feb. 15, 2016, in Greenville, S.C. (AP Photo/Paul Sancya)
In expressing fears over what a Trump presidency would look like, the Christian Post said that there has already been enough concern over the policies and executive actions taken by the current and previous administrations. Furthermore, religious freedom was another consideration.
"In just the past year we have seen Christians put out of business and jailed for living according to the dictates of their faith," the op-ed read.
It concluded, "This is a critical time in American history and we call on all Christians to pray for personal repentance, divine forgiveness and spiritual awakening for our nation. It is not the time for Donald Trump."
Read the statement in its entirety here.
--
Follow the author of this story on Twitter and Facebook: