A Saudi journalist asked her readers in a recent article to imagine how Muslims would feel if Christians were blowing themselves up on their streets and if Christians were trying to convert Muslims, two activities associated with jihadist groups such as the Islamic State.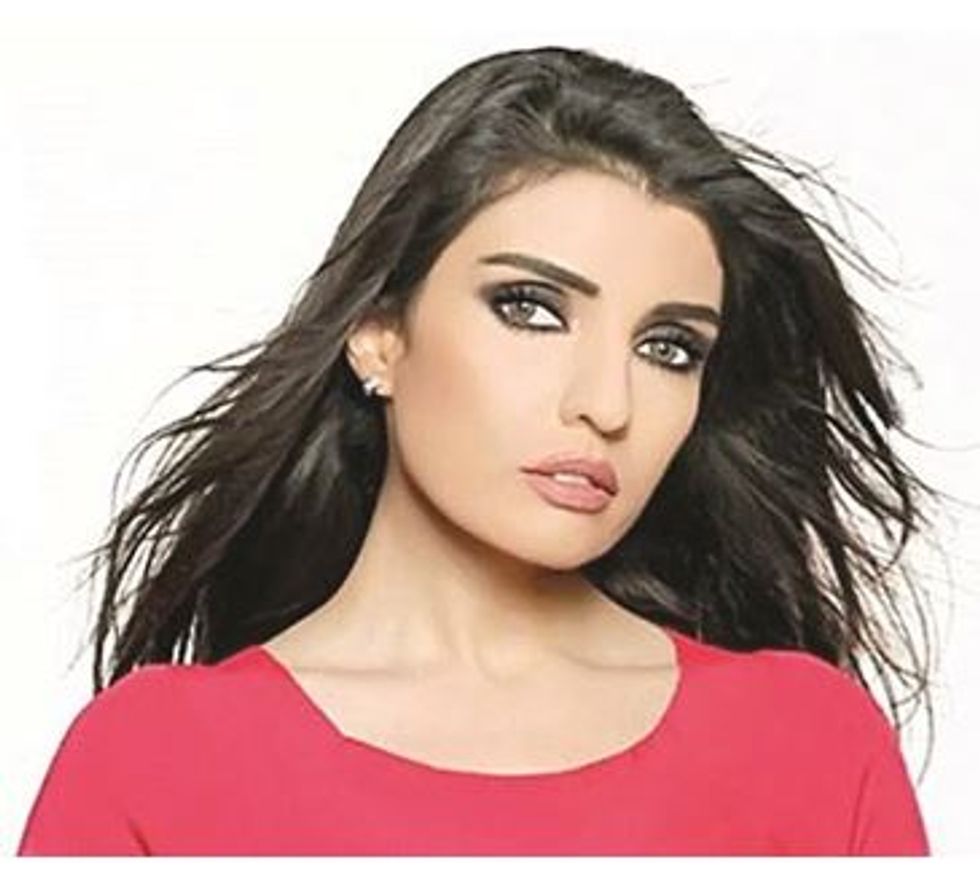 Saudi writer Nadine Al-Budair wants Muslims to take an honest look at their religion by asking them to consider how they would feel if Christians were behaving toward Muslims as jihadist groups have treated Christians.(Image source: Alraimedia.com via MEMRI)
Nadine Al-Budair, a liberal Saudi journalist who lives in Qatar, asked the provocative questions in which she essentially switched the words "Muslims" with "Christians" to challenge her readers to condemn Islam-fueled atrocities.
The Middle East Media Research Institute posted translated excerpts this week from her article, which was published in December by Kuwait's Al-Rai newspaper:
Imagine a Western youth coming here and carrying out a suicide mission in one of our public squares in the name of the Cross. Imagine that two skyscrapers had collapsed in some Arab capital, and that an extremist Christian group, donning millennium-old garb, had emerged to take responsibility for the event, while stressing its determination to revive Christian teachings or some Christian rulings, according to its understanding, to live like in the time [of Jesus] and his disciples, and to implement certain edicts of Christian scholars […]

Imagine hearing the voices of monks and priests from churches and prayer houses in and out of the Arab world, screaming on loudspeakers and leveling accusations against Muslims, calling them infidels, and chanting: 'God, eliminate the Muslims and defeat them all.'
Al-Budair praised Western countries that have offered Middle Eastern migrants asylum, jobs, free education and health care only later to be attacked.
She asked readers to visualize if those who they welcomed into their country later "consumed by hatred and bloodlust ... killed our sons on our streets, in our buildings, in our newspaper [offices], in our mosques and in our schools."
"Imagine a Frenchmen or a German in Paris or Berlin leading his Muslim neighbor [somewhere] in order to slaughter him and then freeze his head in an ice box, in a cold and calculating manner … as one terrorist did with the head of an American in Riyadh years ago," she wrote.
The writer contrasted the West's treatment of Muslims who have "been on [Western] soil for years without any fear or worry" with the Muslim treatment of Christians:
How would you react if a European blew up a theater in your city or a cafe that your son frequents? What would you do if you heard curses against your religion and faith every Sunday, as they hear [against theirs] from some of our imams on Fridays and other days?

Imagine being in Amsterdam, London, or New York and knowing that students [there] learn as part of their curricula that you are an infidel, and that killing you is jihad that leads to the virgins of paradise. Would you extend your stay there to the end of the summer, or stay away? [Would you] blow yourself up [as the Muslim terrorists do], or would you do less than that: [Merely] conquer your rage and demand to ban Christians from entering Arab countries. What would you do?
Al-Budair warned that the West's welcoming policy toward Muslims could end as a result of frustrations with Islamic terrorism that is fueled by the "extremist curricula" taught in the Middle East. She pointed to anti-Muslim statements like those made by Republican presidential candidate Donald Trump as an example of the changing tide of public opinion toward Muslims.
See more excerpts from her article at MEMRI.
—
Front-page image via Shutterstock