A woman made a startling discovery Sunday morning while taking a stroll through a Manhattan park: a box containing a horse's head.
According to WABC-TV, the woman was walking in Highbridge Park in Washington Heights when she noticed a sealed cardboard Corona box and decided to see what was inside.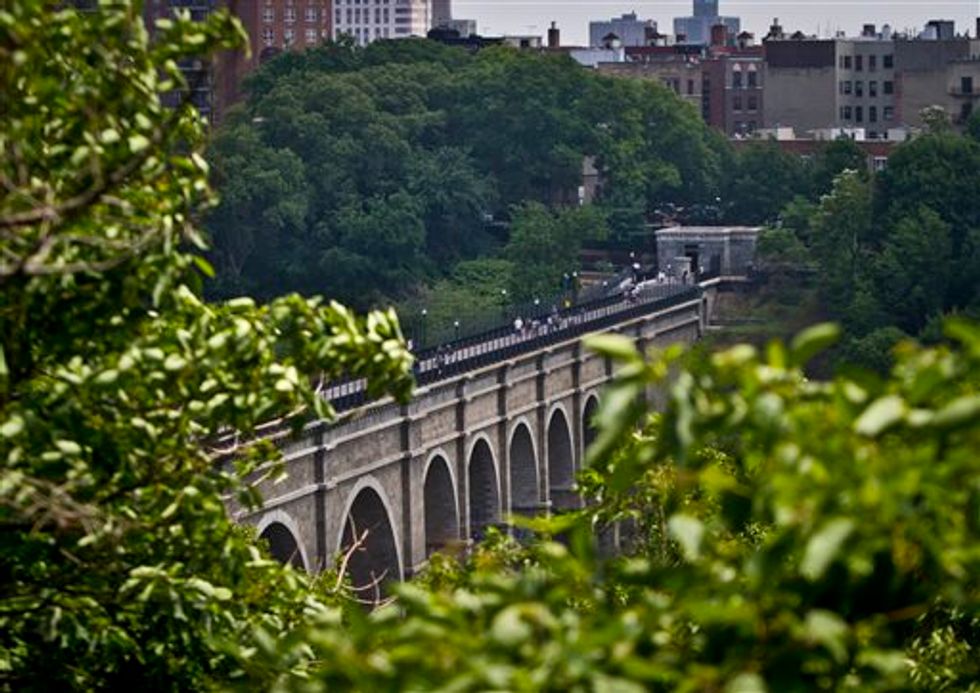 Highbridge Park, Washington Heights, Manhattan. (AP/Bebeto Matthews)
In addition to the horse's head, which had been cooked, she found fruits and vegetables and another animal's head.
The woman called police. The ASPCA was also contacted, and the Department of Sanitation removed the horse's head shortly after.
The investigating is ongoing.
(H/T: WABC-TV)